The key to a good customer onboarding program is to guide your customers as frictionlessly as possible to their first success with your company. This initial experience will not only set the tone for the rest of your customer's lifespan, it's also the time in which your new relationship is at its most fragile.
But before your customers can be properly onboarded, you need to lay out the framework and develop the content for your online customer onboarding program. Launching a new program for the first time can be daunting. It will involve creating the course content and selecting the right technology involves a lot of research and time. The whole process naturally generates anxiety for training managers and course developers.
Part of the problem may be that you don't know how complex a process you are getting into or how long it will take. If you can't see the light at the end of the tunnel, you're naturally reluctant to take the first step into it.
But creating an onboarding program doesn't have to be a stress-filled endeavor. Here are steps that project managers, customer success managers and learning and development professionals can take to create and launch a customer onboarding program for customers or channel partners.
Step 1: Set goals and build your team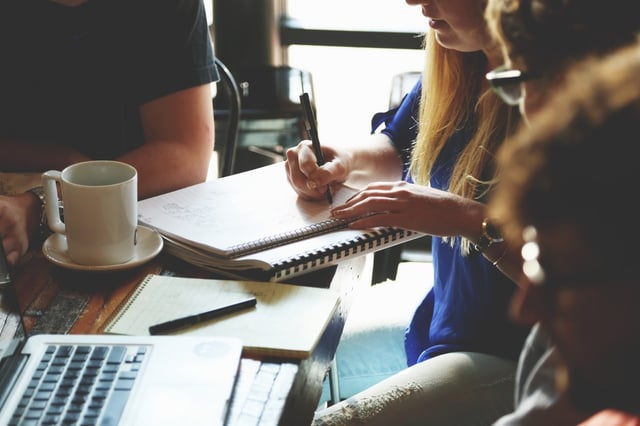 Your first step should be spent creating the infrastructure for your project. That is, outlining the goals and assembling the best team possible to help you accomplish those goals. A solid plan will be the foundation upon which your entire customer onboarding program will be built.
Establish goals
Before delving into the actual content, first settle on the goals of your customer onboarding program. To set up your customers — and yourself — for success, your onboarding process must do these things:
Train customers to use your product.
Give customers a sense of confidence in working with your company.
Provide customers with their first win.
Assemble a team
Whether you look outside the organization for third-party assistance or take advantage of internal resources, three key roles should be considered right from the start: the subject matter expert (SME), the instructional designer and the project manager.
The SMEs are the experts on the onboarding topics you wish to cover in your program. An SME may be an operations manager, members of your customer success team, or even a customer who is a champion for your brand and product.
The instructional designer will interview and collaborate with the SMEs to design content based on their knowledge and expertise and formulate the information in a manner that makes it easy and comprehensible for your customers (the "learners") to consume.
Meanwhile, the project manager oversees the entire project to ensure the project plan is followed with regard to deadlines, milestones and budget.
In many cases, you may be the best person to take on one of these roles. If you're part of a smaller company or are the first to spearhead an onboarding initiative, you may take on all of the roles. In any case, with the right leadership, technology and research, a customer onboarding program can be created and managed by a team of as few as one.
Step 2: Map the customer onboarding journey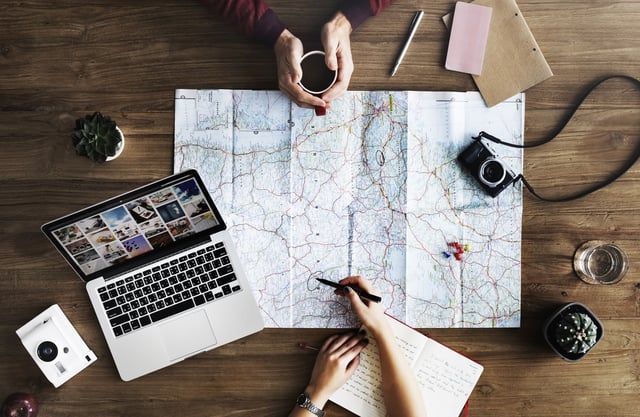 Refer to the goals from step one while designing your own customer onboarding journey. They will help you create a customer journey that's intuitive, logical and confidence-building. Here is an example of steps that are typically included in a successful onboarding journey and how you can assess whether your new customer flow aligns to industry best practices.
1. Sign-up
When a new customer signs up for your platform, is the process intuitive? Have you removed as many barriers as possible? This includes asking for too much information right off the bat.
Many customers will only be dipping their toe in at this point — give them a moment to see how they like the water before requiring them to jump all in.
2. Welcome email
Your first communication with your customer after they've created their account is the welcome email. It may be tempting to pack it full of information, but it pays to use restraint here.
Welcome your new customer, make it clear where they can turn for help, and then direct them to the next step — whether that's guiding them through a product demonstration, getting them to add more details to their account or helping them to complete the first transaction.
3. Account set up
Again, try to make account set up as effortless as possible. If you really need a piece of information, ask for it. If it's not central to the core experience, let them know it's optional and then remind them to return to it later.
4. Product demonstration
Your customer probably knows the basics of what your product does, but it's unlikely they know all the finer points of how to use it. Demonstrating the product is a critical step in the customer onboarding process, and there are a variety of ways to do it effectively.
Create a series of step-by-step training videos.
Create a video product tour.
Embed training modules throughout your product.
Try to make this demonstration as interactive as possible, rather than just sharing a bunch of tool tips and features that the customer will have to remember later. Keep the product demonstration short, and let your customer get their hands on the wheel. More tips for creating learning content for your customer onboarding journey is provided in a later section.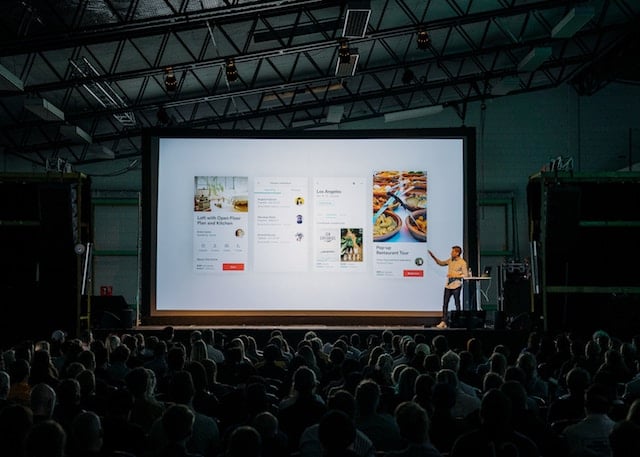 5. First transaction
Your customer signed up for your software for a reason. What are they hoping to accomplish? The goal of effective onboarding and an effective first transaction is to get them to their desired outcome as quickly as possible.
The goal of your onboarding process should be to help your users hit their "aha" moment — the moment when use of your product clicks for them. Facebook, for example, considers that moment reached when a user has added at least seven friends within the first 10 days.
To find your own "aha" moment, take a look at your own customer data. Is there a noticeable cliff after which customers are more likely not to churn?
6. Map your customer onboarding process to milestones
When Bell Canada discovered that a high percentage of repeat calls to their customer service team were actually downstream issues related to the original call, they mined their customer interaction data to find connections between customer service issues and trained their staff to head off future problems.
This includes things like giving a quick tutorial about key related product features or sending a series of follow-up emails to help customers through upcoming steps. By planning ahead for future milestones, Bell Canada reduced their "calls per event" by 16% and customer churn by 6%.
When designing your own customer onboarding process, don't look at each event in isolation. What can you do at each touch point to prepare customers for success further along in their journey? One way is to create quality content to support them on this path.
Step 3: Create learning content for customer onboarding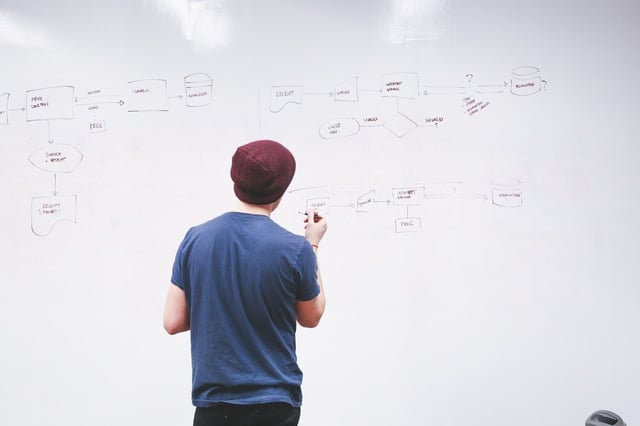 The best way to get your customers to progress through the journey you've set up is to provide guiding content every step of the way. Create a customer onboarding program that consists of relevant online courses to support them through these stages. Now that you've mapped out your customer journey, the remaining steps in this post will focus specifically on the development of the training courses for your onboarding program.
When creating the onboarding program courses, this is where the SMEs and instructional designer in your team shine. As they collaborate on content development, they may integrate onboarding materials from earlier onboarding efforts such as PowerPoint presentations, PDFs or webinar recordings.
The SME, along with the instructional designer, picks which are most applicable for the onboarding program. They create a rough outline of the lessons and decide what instruction is most important to the learner.
With the curriculum sketched out, the SME and instructional designer then organize the content in a logical manner and in what format it will be delivered. Delivery through online courses is effectives because it allows learners to proceed at their own pace on their computers or mobile devices.
Other delivery methods include virtual meetings and seminars as well as videos and simulations. Or it can be a blend of different learning methods, including on-site instruction.
See our eLearning Glossary to find out about more learning methods.
Step 4: Select the technology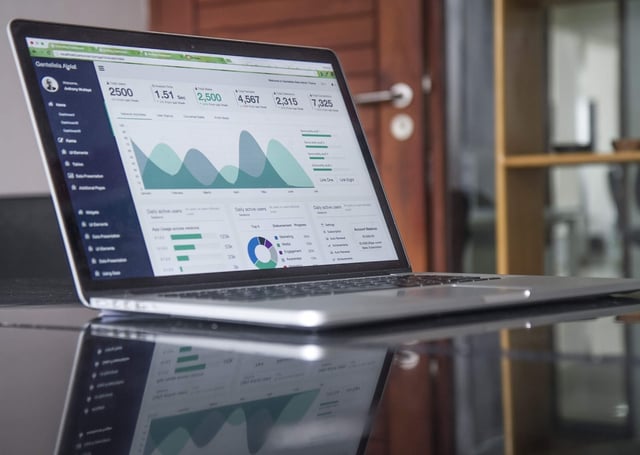 There are many onboarding tools at your disposal, including authoring tools (such as Adobe Captivate and Articulate Storyline) and learning management systems.
At this point in the process, you'll want to involve the instructional designer (and optionally, a graphic designer) to convert the course content into graphics, quizzes and other interactive elements using a course-authoring tool. In collaboration with the SME and instructional designer, the designer also maps out the navigation and tracking embedded in the elearning.
The courses are then uploaded into a learning management system (LMS). If the elearning program contains several different mediums, such as video and text, select a LMS with enough capacity to handle all those different file formats.
When choosing the authoring tool and LMS, research whether SCORM compliant software is vital to the program. Essentially a coding roadmap, SCORM assures the content and the LMS integrate. Depending on the scale and the audience, the online customer training may or may need SCORM-compliant software.
Step 5: Edit, test and pre-launch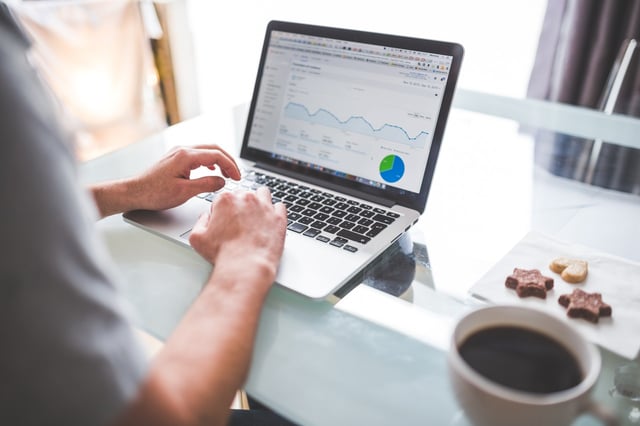 Before the launch, every element of the online learning program must be edited and double-checked. That includes not only troubleshooting any possible technical glitches, but checking grammar, formatting and overall quality. This is an important step in the process, so don't rush through it.
Once corrections have been made, it's time to test the program. Gather a group of beta testers, which can be employees, outside experts or long-time customers, and have them run through the training as the learner would during a trial. The feedback they provide will shape any improvements that need to be made.
Next is when your marketing and communications colleagues can help. Before actually launching the online training to customers, let them know the date in which the training will be available.
Either through emails, conference calls, or in-person seminars, release details about the onboarding program — what it features, and why it's important for them to participate. This creates interest in the program before its official launch. Also, give customers enough time to decide when they want to try the courses and then have them sign up to access the training.
Step 6: Launch onboarding program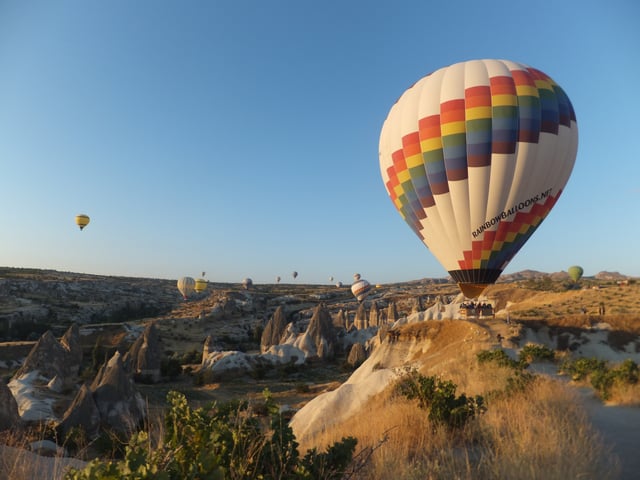 Now it's time to officially launch the onboarding program to customers. But the hard work isn't completely done. Check in with customers to see how learners are progressing and whether they're experiencing any pain points. Elearning is never static. It can and should be changed to match the needs of customers and learners.
This is a suggested timeline, and you can tweak it when designing your own online training, but by using this sample schedule, you can get started today.
Following up and digging deeper
Get better results from your customer education efforts with the "Building Effective Customer Education Programs" ebook.
At this stage in the onboarding process, your customers probably have the basics of your product down. But the onboarding process doesn't stop there — now your goal is to draw customers into becoming power users of and brand ambassadors for your products.
Identify which places in your customer's onboarding journey they will need an extra boost of encouragement or where you hope they will start using a new feature. Using these triggers to communicate with them via email autoresponder or embedded training will help unfold the utility of your site in a logical, useful manner.
Along with product-related communications, plan to educate your customers on related topics, like how to improve workflow or teamwork using your service, or any other tips and tricks to make them more successful in their tasks.
As you keep learning more about your customer's journey, keep revisiting your onboarding process. Consistent review can help remove even more barriers, helping an even larger percentage of customers make it from sign-up to success.
If you're looking for LMS, look no further than Northpass. Get started today by booking a demo with us!