Imagine you're an instructional designer tasked with creating an online learning program, or you're looking for an LMS vendor for your company's customer training program. You hear the term SCORM and wonder, "What does it have to do with my job?"
You are not alone. Anyone who works in online education or has been tasked to develop an online learning program for their company or customers has likely encountered the term "SCORM" or "SCORM compliant" at some point or another.
Unless they possess deep technical knowledge of the software behind the online content creation and learning management systems (LMS), they've probably (and understandably) felt a bit confused by this odd-sounding acronym. What does it mean? How important is it?
In this post, we'll give you a complete look at SCORM – what it means, why it's important and how to implement it in your elearning program.
What is SCORM?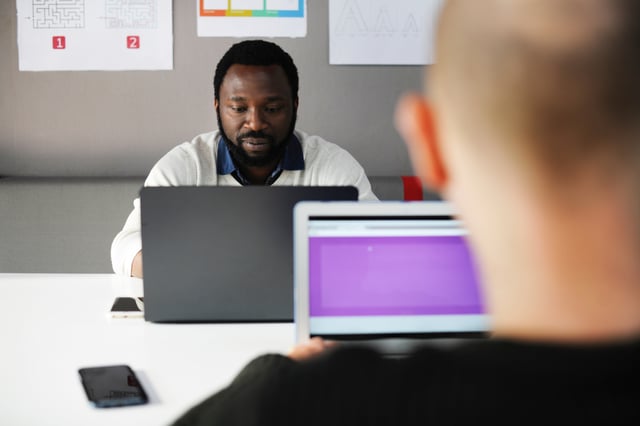 To get a full understanding of SCORM, let's dive into the term from three angles. We'll start by discussing the definition of SCORM, followed by a discussion of the history of the term. Then we'll define who uses SCORM from both the general side and the technical side.
A definition of SCORM
SCORM is an acronym that stands for Sharable Content Object Reference Model. The Sharable Content Object part of the term refers to the units of online learning material the LMS intends to impart to learners. In essence, the "SCOs" are the building blocks of digital instruction.
Sharable
Content
Object
Reference
Model
An online course will be made up of "assets" such as an HTML page, image, audio file, or Flash-based quiz saved as an .swf file. Those assets are then aggregated into a set of SCOs for specific instructions on a certain topic, such as management techniques. The LMS then links all those assets in a logical learning pathway to create a course.
The Reference Model part of the acronym means there is an industry-wide standard governing how the instructional content and the LMS interact and connect, and that's what makes SCORM compliant tools especially valuable.
Simply put, it's a standard that ensures instructional content will link with and appear correctly within the LMS if both are SCORM compliant. Therefore, if a LMS provider touts its product as SCORM compliant, you're assured the LMS you've selected integrates with the SCORM compliant content creation platform used to develop the lessons.
The origins of SCORM
In the mid-90s, several government agencies latched onto elearning as a way to train workers in different departments. However, each agency developed its own content and proprietary LMS, which led to a disjointed and haphazard educational effort.
So in 1999, the Department of Defense, under an executive order from President Clinton, established the Advanced Distributed Learning (ADL) research group to develop a set of standards so content creation tools and an LMS could "speak to" one another and operate in unison. ADL devised those guidelines, which eventually formed the basis for SCORM.
Still operating today, ADL oversaw subsequent iterations of SCORM. Current content creation tools and LMS are typically categorized as SCORM 1.2 and 2004 compliant, or SCORM 1.2/2004 for short.
Who uses SCORM?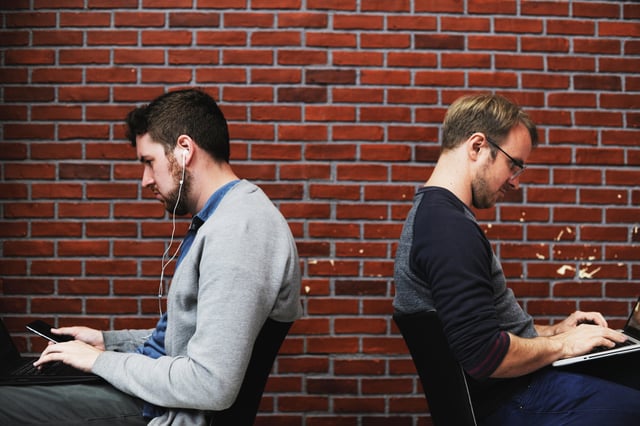 Before digging into the highly technical uses of the term SCORM, it's important to discuss what "using SCORM" most often means in a conversational setting. When someone (likely a training manager, instructional designer or L&D professional) talks about using SCORM (also referenced as SCORM packages, SCORM modules, SCORM content, or SCORM learning objects), it is unlikely that they are developing code of any kind. Rather they are likely referencing the use of SCORM packages as a course or course activity in their elearning program.
These elearning professionals typically work in the authoring tool (such as Adobe Captivate or Articulate Storyline) to design and produce the content. They will then export the content to a SCORM package (.zip folder) so it can be seamlessly uploaded and delivered to learners through their SCORM compliant LMS.
On the more technical side, programmers follow SCORM guidelines when developing code for elearning software so all products can operate in concert. It does not shape instructional design or the educational content but is a purely technical roadmap.
In that regard, SCORM's technical specifications address:
Content Packaging: SCORM recommends content be delivered in a self-contained directory or ZIP file. This Package Interchange File (PIF) is always named with an XML at its root.
Run time: Under SCORM guidelines, content must launch in a web browser, either as a new window or a frameset. Once launched, an algorithm locates the ECMAScript (JavaScript) API (application program interface) provided by the LMS. That API, in turn, facilities the exchange of data with the LMS.
Sequencing: This component deals with how the user navigates through the courses, or SCOs. Governed by XML, sequencing:
directs how the user moves through the LMS by following certain actions, such as hitting a previous/next button or flowing through a navigable table of contents.
specifies which activities must be completed before the user advances to the next step.
weights some sections of the instruction more than others when the final score or ranking is tallied.
selects on a random basis a different subset of available SCOs to be delivered on each new attempt (to enable test banking, for instance).
returns the user to material not previously mastered.
How does SCORM impact your elearning program?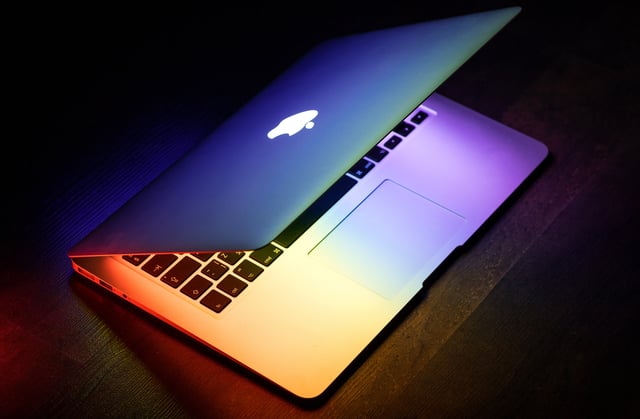 As we explained in the definition provided above, SCORM specifically addresses programming procedures for elearning products. Its benefits — in one way or another — extend to all those involved in online instruction.
In a business sense, SCORM, allows elearning providers and creators to be more flexible in choosing and switching platforms. That means they can develop and deploy content quicker and cheaper. One benefit of utilizing SCORM compliant software is that it permits elearning content and learning management systems to seamlessly interact through a standard coding protocol.
Because of that, instructional content can be customized for each customer if needed without the need for costly re-coding. SCORM also supports a more sophisticated delivery of elearning that reaches more learners.
That's where SCORM comes into play. By following SCORM guidelines, the courses feature more interaction between the learner and the LMS as well as the ability to assess the learner as he or she progresses through the program.
The true value of SCORM
Most experts agree the true value of SCORM hinges on its ability to integrate elearning content with learning management systems.
An oft-cited illustration of the advantage of SCORM is a DVD that works in any player. Imagine buying a favorite movie DVD only to find it cannot run in your DVD player? Without SCORM, course development tools and LMS would be similarly out of synch.
Developers can hand-code SCORM objects using HTML, JavaScript and sometimes SWF files. The Advanced Distributed Learning group provides some templates for that process. For non-technical people, SCORM authoring software can generate SCORM packages.
SCORM compliant elearning software
Before SCORM, content creation tools and elearning delivery platforms didn't integrate — they didn't play nice with one another — forcing developers to undertake the long and costly process of melding the two together. With SCORM, developers follow a coding roadmap that bridges the gap between the two.
In the non-technical world of SCORM, it means elearning providers and developers are not locked into one solution or vendor. They can choose the most appropriate one for their purposes at a given time.
For instructional designers, their SCORM compliant content can plug into any SCORM compliant LMS. That extends the usefulness and scope of the content so it can be mixed and matched from different sources free of any technical snags. Further, SCORM underlies content of all levels, from simple to more complex and multifaceted.
Can old content be repurposed as SCORM compliant?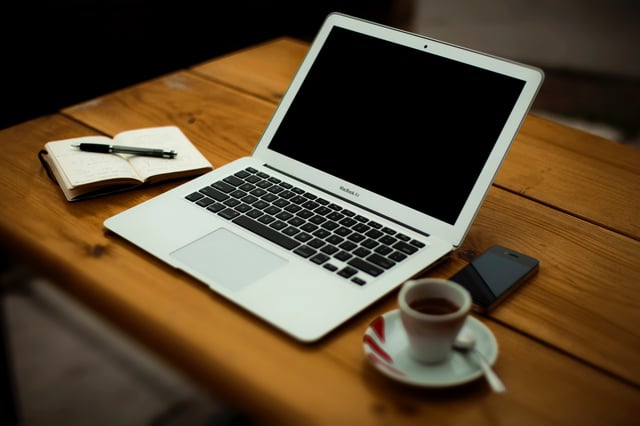 You may be tempted to discard non-SCORM learning material, but that would be a mistake. Fortunately, non-SCORM compliant content can be made SCORM compliant by following the technical guidelines set out by the ADL that deal with content packaging, run-time, and sequencing. When building content from scratch, start with a SCORM compliant authoring tool such as Adobe Captivate and Articulate Storyline.
For LMS providers, meanwhile, the path to being a SCORM compliant solution is more difficult. Per ADL's guidelines, the LMS must be configured in such a way that it accepts the instructional content with no technical glitches. In other words, the LMS developer shoulders more of the burden for creating a learning platform that is SCORM compliant.
Implement SCORM compliant elearning
Is your organization ready to implement SCORM compliant elearning? Great—now let's break down some of the steps you'll need to take.
Find a SCORM compliant authoring tool
Numerous SCORM compliant authoring tools populate the marketplace. On the commercial side, Adobe Captivate and Articulate Storyline are two oft-cited examples.
Be aware that purchasing those solutions can be expensive. For example, the full license price for Adobe Captivate 2017 is listed as $1,099. The full price for Articulate Storyline 360 is $999.
Additionally, there are open source, free, "lite" and freemium course authoring tools you can consider, such as iSpring or EasyGenerator.
However, these tools are often limited in what the course developer can create. For example, it may only permit the conversion of PowerPoint presentations but not live audio/video capabilities. So do your research before signing up.
Further, as with any newly purchased software, users need to be trained on the SCORM authoring tools for more advanced courses. That could mean an added expense as well as extra time needed to train those involved in creating the content in a SCORM compliant authoring software.
Find a SCORM compliant LMSA good place to start is the Advanced Distributed Learning website (adlnet.org), which keeps a log of all SCORM-certified products. (The ADL, it must be noted, does not endorse any product).
Furthermore, learning management systems carry different pricing models, from pay-per learner, pay-per-use, or a licensing fee. So you must decide which pricing model works best for your needs.
Free and open source learning management systems are available as well. However, some of those may be more suited for the academic market.
It is also worth noting that creating content within a SCORM compliant LMS does not necessarily mean the content is SCORM compliant. For that, you need a SCORM compliant authoring software to create the course, publish it as SCORM, and then upload it into the LMS.
Build your course content within SCORM
Fortunately, SCORM does not impede the creativity of instructional designers when they devise the courses. The instructional designer still decides on the content and how it's organized. SCORM merely addresses how the learning content and the LMS link with each other through the coding language of SCORM.
With that in mind, when designing the elearning program, instructors must first decide:
How the learning activity is structured and presented to learners, including whether the learner can take the courses in a pre-set sequence or in any order.
Whether the learner must pass a certain module before progressing.
If the learner can return to material already completed for a review.
Whether the modules include embedded assessments or will the assessment be a separate module.
Decide what needs to be developed within SCORM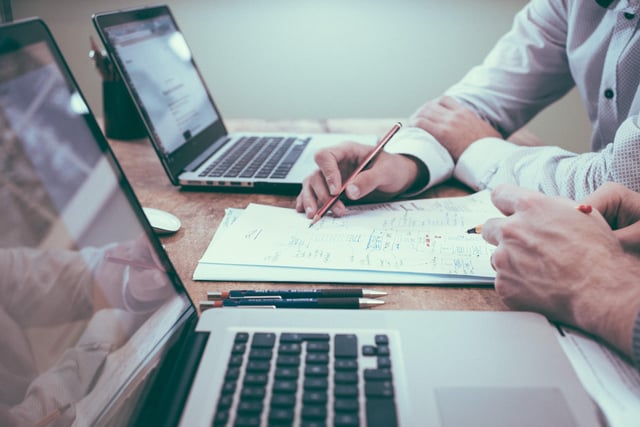 Not all content needs to be developed as SCORM compliant. It depends on the scope and the sophistication of the course content.
For internal courses that focus on say, employee compliance training or issues relevant only to the organization, a SCORM-based elearning tool or LMS is probably not required.
Since those courses are not being used by external (paying) clients, you can opt for utilizing PowerPoint presentations or videos and then tacking on an exam for an online learning program and avoid using more high-end, SCORM-compliant software.
The bottom line: SCORM best serves elearning that is customer-facing and sophisticated.
Always test elearning before launching
Finally, keep in mind that SCORM is based on series of codes. And like any code, there could be bugs in the system, especially as the software is developed. Therefore, research the LMS or authoring software before purchasing to unearth any issues. And always test the elearning program before launching it to your customers through the LMS.
See other tips at - Prepare for an LMS Implementation with this Project Plan
The future of SCORM
As you immerse yourself in the world of SCORM and work to enhance the engagement of your elearning program, you may be wondering – what's next? Following the trend of all-inclusive, user-friendly software solutions, the capabilities of authoring tools are likely to be absorbed in cloud LMS solutions.
Imagine an LMS where you can do it all –
Customize the look and feel of your online elearning portal
Design and produce highly interactive content that combines text, animations, audio, video, assessments
Integrate with your existing software stack
Easily give course access to admins and learners and manage your online community
Track learner engagement through a robust analytics dashboard
As elearning content development becomes more democratized, there is an opportunity for cloud solutions to optimize their authoring functionalities to match the sophistication of a tool like Captivate or Storyline. Some LMSs are already moving in this direction.
For our team here at Northpass, removing the learning curve of online content creation is one of our top priorities. With a focus on modern, minimal design and how it plays into the user's experience, our goal is to enable anyone to take the reins of creating, delivering and managing powerful online learning programs.
If you're looking for an LMS, look no further than Northpass. Get started today by booking a demo!