"Should I build or should I buy?" This is a common question learning teams ask themselves when they're thinking about rolling out an LMS. And rightfully so. It's a big decision.
On one hand, you could build an academy in-house and customize your LMS exactly how you want — the look, the feel, the functionality, the control. You know, the total package. But getting there will take time and require a significant investment.
Alternatively, you can get up and running with an LMS in no time. While taking this route is quick and easy, your customization options can be limited.

Well, until now, that is.
Today, I am happy to introduce Northpass' Custom Templates
Custom Templates: Making Your Dream Academy a Reality
Using Northpass, take total control over your academy while designing and defining it to meet your brand's specifications.
The best part? With Custom Templates, you can customize your academy without sacrificing design and development resources. Finally, the ability to create the academy of your dreams — one that's totally unique and virtually "invisible" to the user — is here.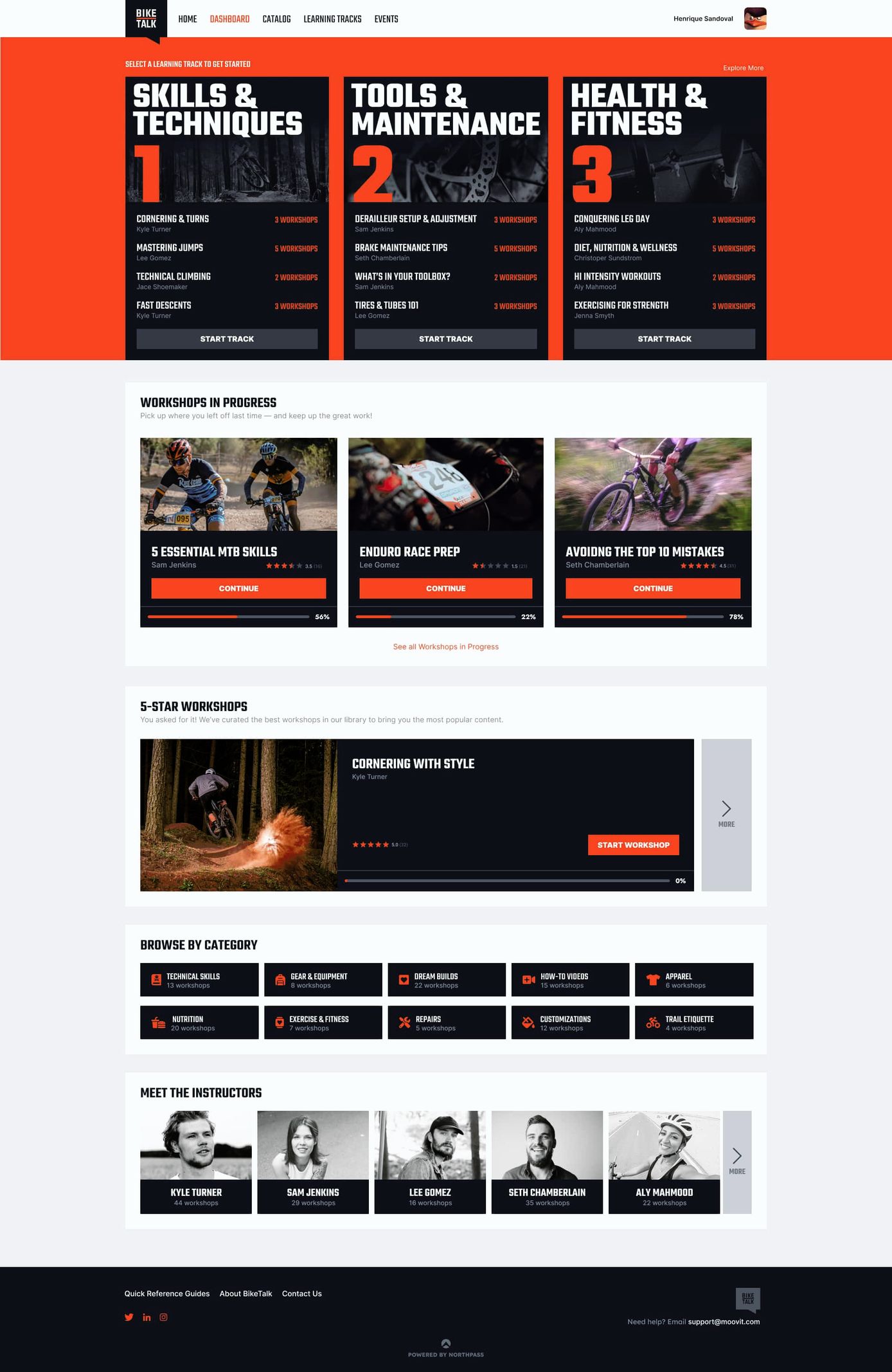 Example: Put Learning Paths front and center.
Why Custom Templates? From a Leadership and Developer POV
Custom Templates have benefits that'll make business leaders and developers get out of their seats.
Leadership Benefits of Custom Templates
Total Control: You no longer need to choose between having a tailored academy, or the power and ease of LMS authoring and management tools. With Custom Templates, you get the best of both worlds.
Low Maintenance: Once a custom academy is live, anyone can maintain it — even non-development staff.
Creates Consistency: With options to create brand consistency throughout the learner journey, people now have a seamless experience from every owned channel.
Developer Benefits of Custom Templates
Clean Code: All code is well-formatted, organized in a predictable way and responsive.
Powerful Logic Tools: Templates include powerful logic capabilities (e.g., "IF this THEN that" conditions, loops, etc.) to automate and accelerate development processes.
Every Screen is Customizable: The entire academy is customizable; from the home screen to the events page to the login screen, profile page and more.
Extensibility: Not only can developers customize existing pages, but they can create new ones, too. Developers can define their own custom pages and reusable blocks of code. By using simple references, Northpass will handle request routing and inserting your reusable code blocks.
Intuitive Master Templates: Similar to a PowerPoint document, Northpass uses a "master template" to store information about the custom theme so that text, color, button and alignment changes can be made in one place.
Robust Documentation: Northpass provides developers with a best-in-breed collection of documentation, known as

Developer Hub

, with everything they need to know about customizing their academy quickly and effortlessly.
Can other LMSs say any of these things? I didn't think so.


See how Northpass is giving you total control to build the academy of your dreams, today, by speaking with a team member.
Here are a few more examples of what's possible with Custom Templates:
Example 1: Feature your videos.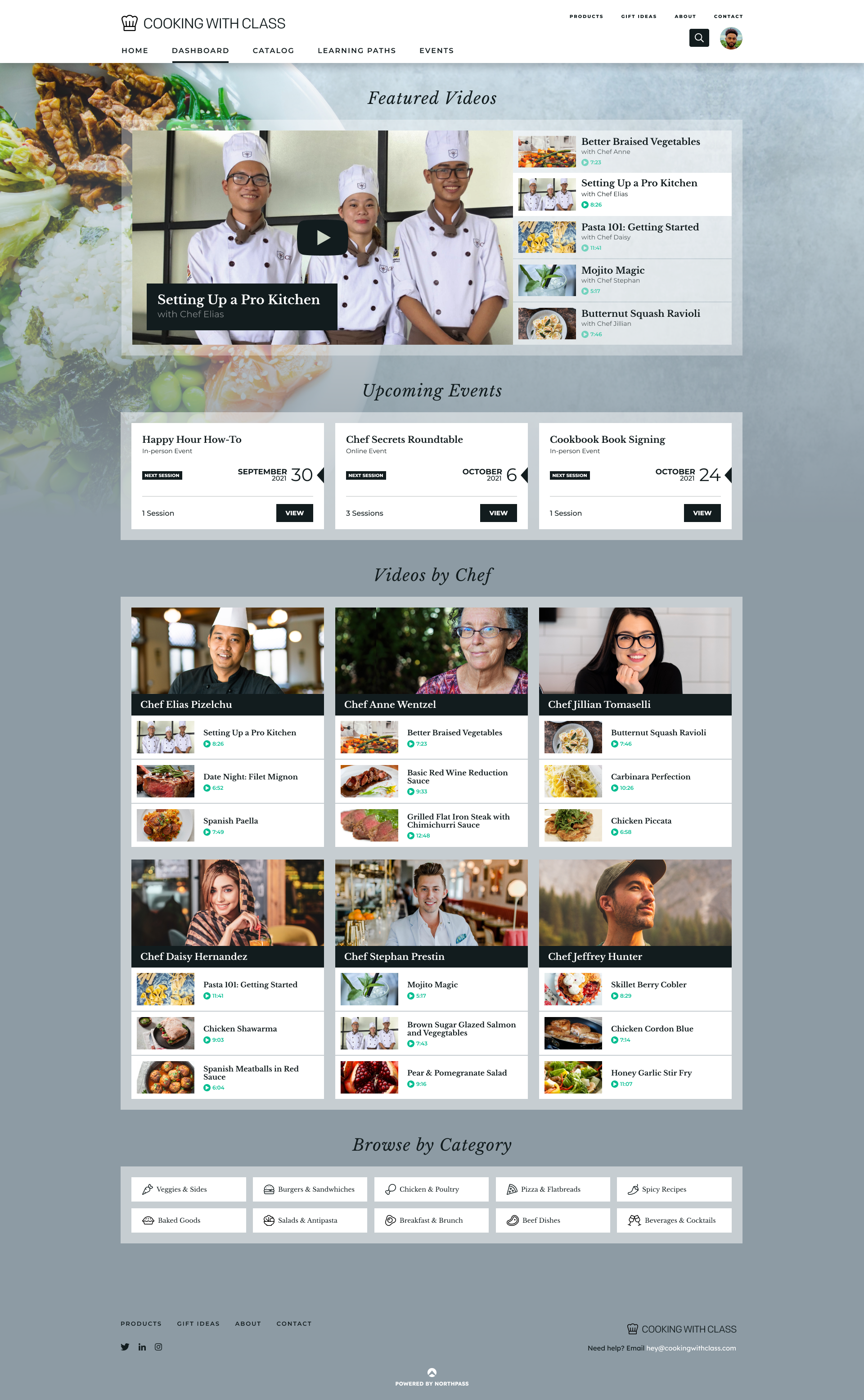 Example 2: Have fun with icons!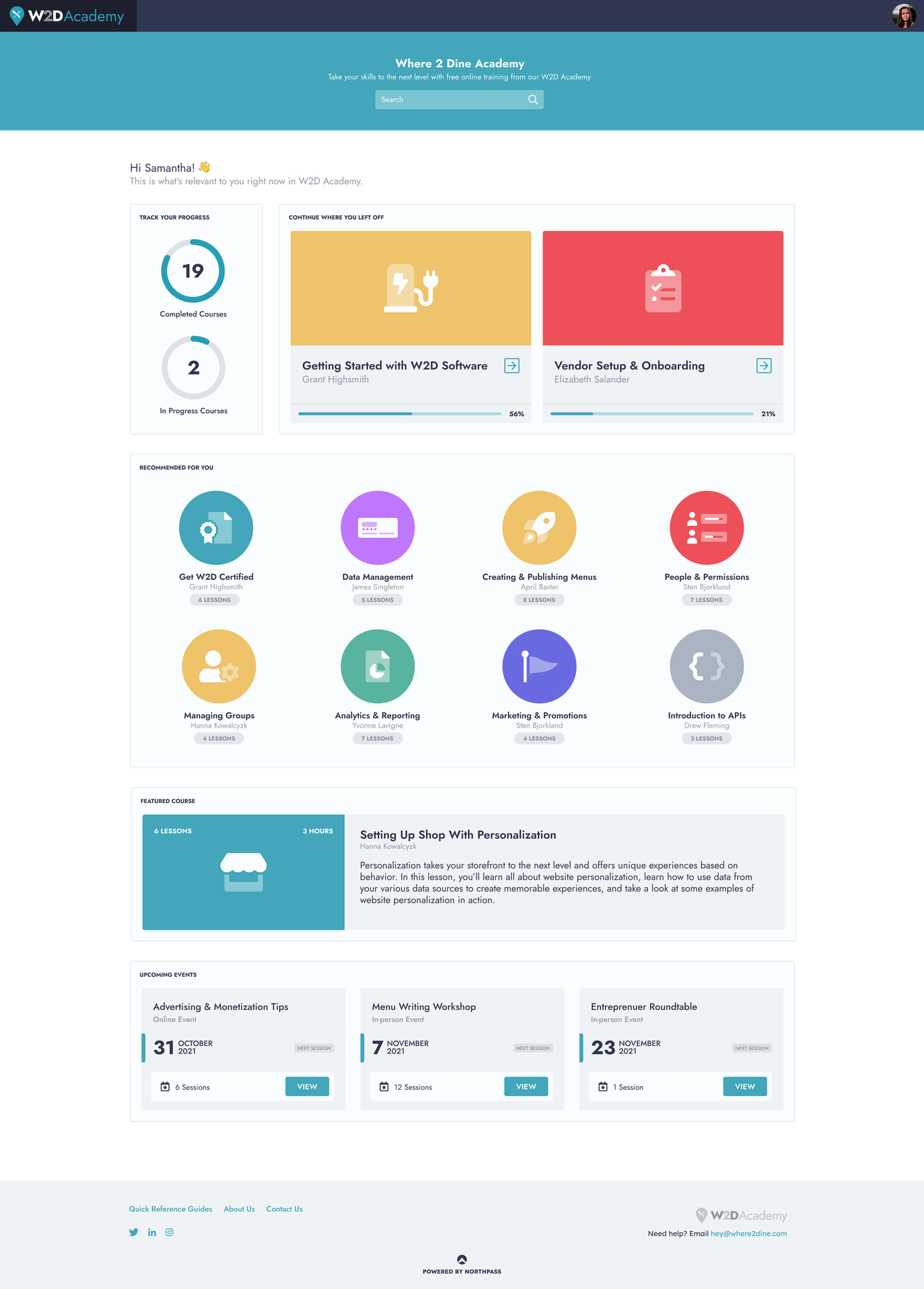 Example 3: Visualize learner progress.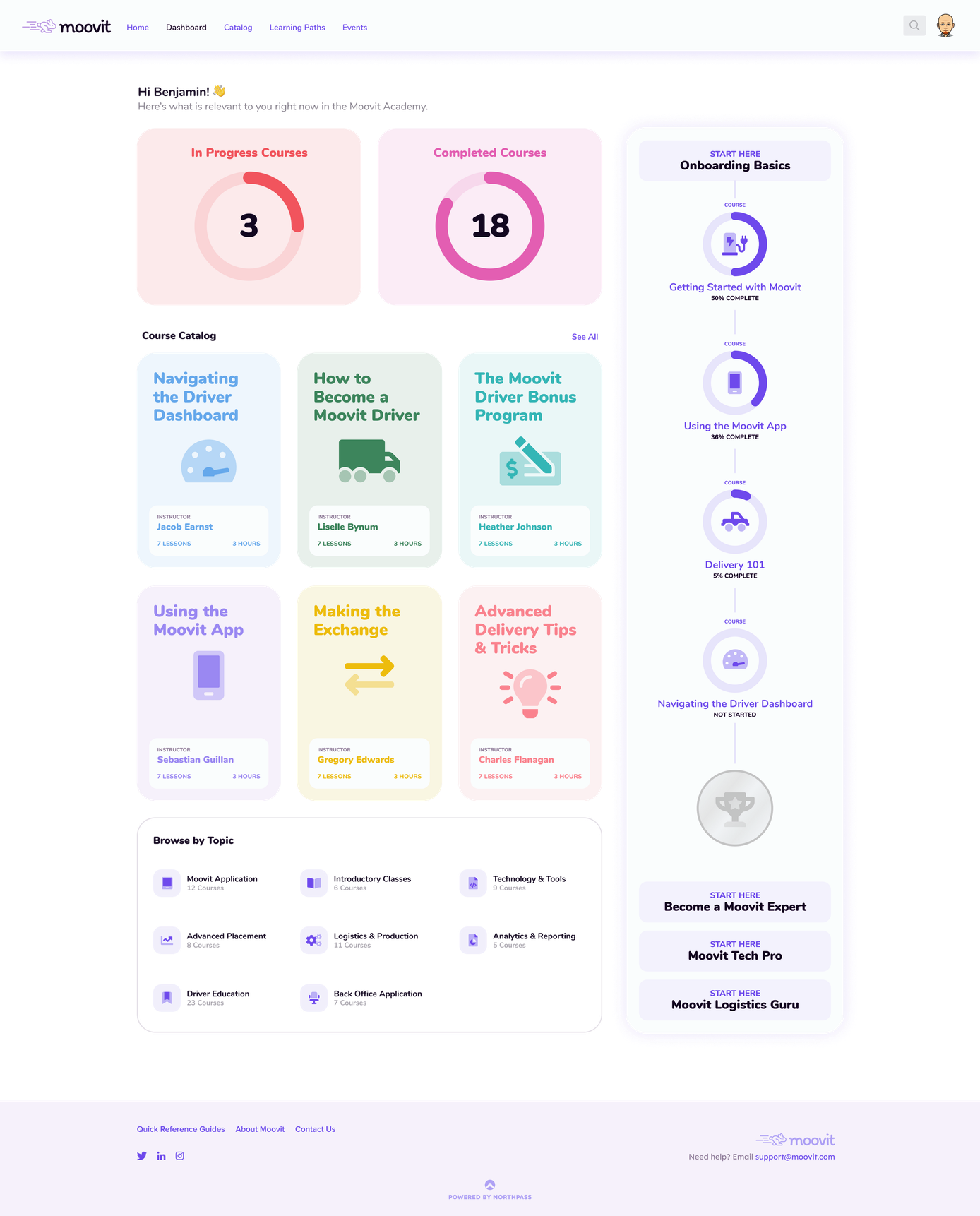 Example 4: Super sleek gradients