The world is evolving faster than ever. What's not changing, however, is your need to educate your customers. Now, more than ever, you must give them the resources and support they need to succeed.
Starting a customer-education initiative will help you do that.
The HubSpot Academy has been raising the bar and showing companies the value of customer education. And what better way to help you get started than by hearing from Chris LoDolce, Sarah Bedrick and Lindsay Thibeault, three founding members of HubSpot Academy.
In this webinar, these customer education pioneers take you through three steps you can take to start your own journey — the same three steps they turned to nearly a decade ago.
Step #1: Identify Goals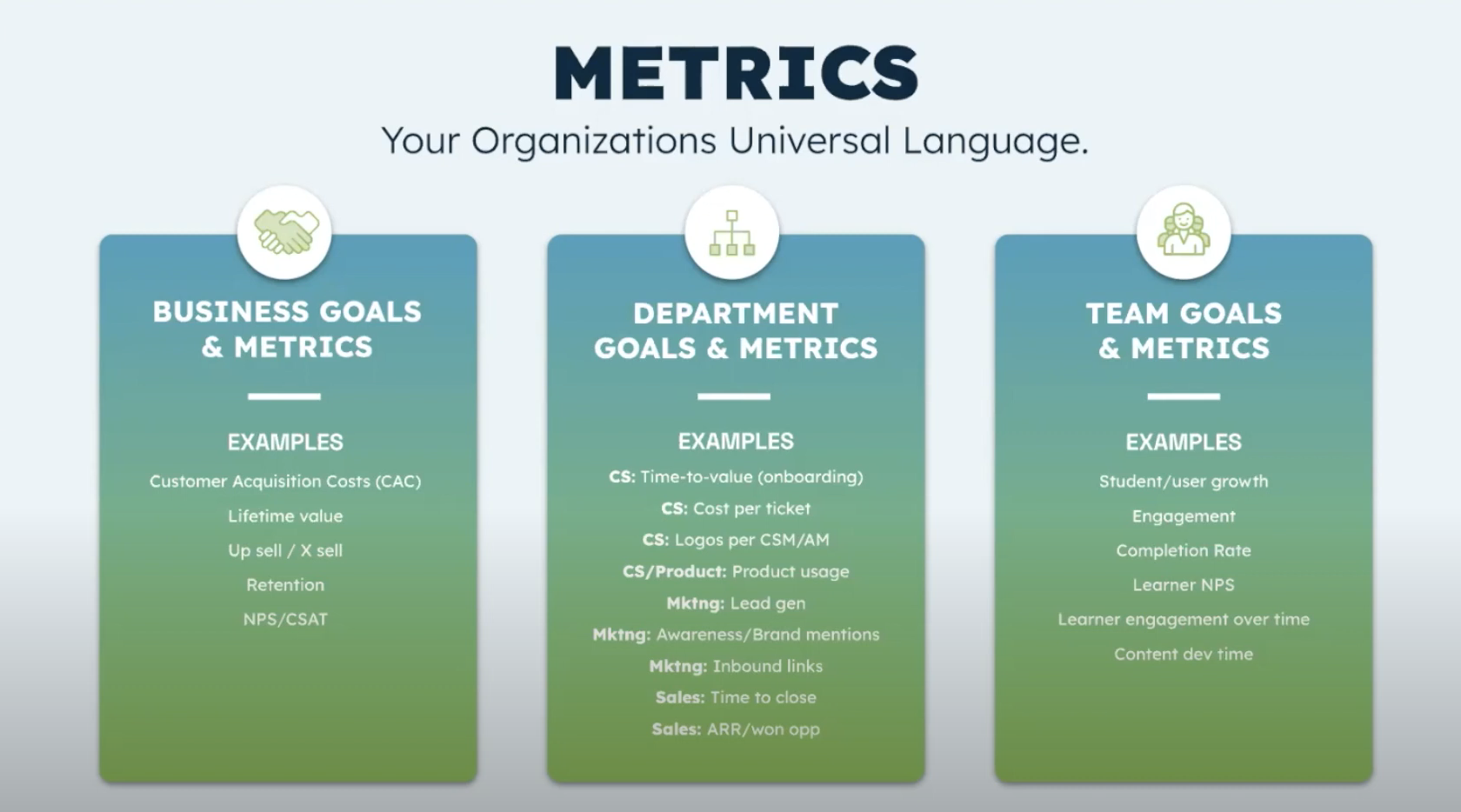 Successful customer education initiatives begin with goals. And, if you want yours to reach the pinnacle of customer education, you can't complete this step in a silo. Instead, you need to work with all levels of your company and understand how they're measuring success.
Business Goals: Start by syncing with leaders at the very top of your company (e.g., the C-suite, board (if applicable) and so on). When you talk to them, ask them about customer acquisition, lifetime value (LTV) and other metrics they use to make strategic decisions.
Departmental Goals: Customer education impacts many departments across the company, including Sales, Marketing and Customer Success. As a result, it's important that you consider what each of them is using as proxies for success.
Team Goals: Finally, set team goals. These goals are about your team and should focus on how what you're doing is impacting your learners — think metrics like user growth, engagement rates and course completion rates.
If you take one learning away from this step, make it this: Different levels of the company use different metrics for success. Remember this throughout this process and work with everyone to start a customer education initiative that benefits all.
Step #2: Allocate Your Resources
The next step is to allocate resources. Start by asking yourself whether or not you're happy with the current resources you have available.
If your answer was "no," that's fine. Just shift your mindset at the beginning.
Focus on Gains, Not Gaps: Companies like

HubSpot

and

Compass

have enviable customer education programs. But, if you're just starting, don't try to replicate what they have overnight. Instead, focus on any gains you can make right now.
Borrow (or Trade) Resources: Have you thought about borrowing or trading resources with other departments in your company? For example, maybe the marketing team can access an intern for a few weeks who has video experience. If this is the case, you instantly won net-new resources.
Communicate Often: Word-of-mouth is an incredibly powerful tool. So, sit down with an executive and get them to buy-in. Host events that bring different departments together. Tell anyone and everyone about what you're doing. Eventually, this increased visibility trickles down and creates momentum.
You're not going to have everything you need to reach your dream state at the very beginning. However, you can focus on what's in front of you and build a solid foundation from which you'll continue to build.
Step #3: Intimately Understand Your Learners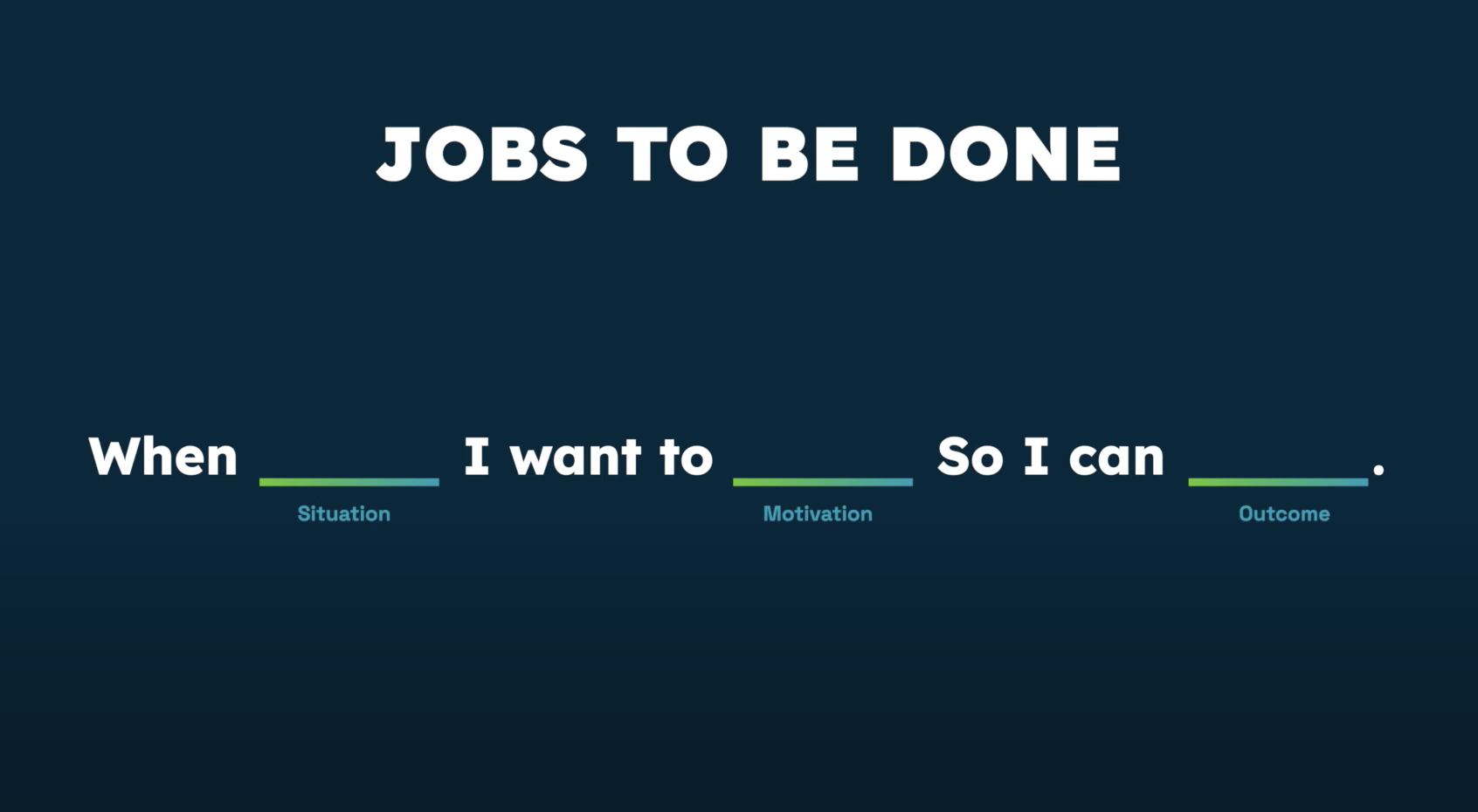 If you don't understand your learners, you're going to struggle to get off the ground. There are steps you can take, however, to negate this challenge.
Listen to Your Learners: A constant feedback loop is imperative. Allow learners to speak up. For example, if they're telling you that webinars are too long, shorten them. You should use each piece of feedback as an opportunity to improve.
Understand Your Learners: What are their motivations for learning? What are their pain points? Which type of resource do they find the most valuable? With these answers, you can tailor your initiative appropriately.
Guide Your Learners: "If you build it, they will come," won't always translate to your customer education initiative. Said another way, if your content doesn't make sense, doesn't follow a logical flow or takes too long to consume, they won't use it.

Prevent this from happening by adopting frameworks like

Simon Sinek's Golden Circle

and repeatable content creation processes that help you scale as adoption increases.
Starting a Customer Education Initiative Destined for Success
Your customers' demands, expectations and needs are evolving quicker than ever before, including how they learn. For you, this evolution puts a premium on customer education. It's essential for long-term success and sustainability. However, customer education isn't a set-it-and-forget-it type of initiative. Getting things right will take time. You'll have to iterate your processes and the way you present the information. You'll have to set new goals and find more resources.

All of this is expected, so don't let these challenges stop you from creating something that adds an incredible amount of value to your business. If you start with these three steps, you'll be well on your way — and your customers will thank you.