The fast-growing "Gig-Economy" is quickly disrupting everything it touches, and in its wake a new breed of equally disruptive products and services is beginning to grow.
We call it the new Gig-Economy Ecosystem.
Insurance, recruiting, hiring, payments, communications, training - it feels as though new products built specifically for the Gig-Economy are entering the market every day.
At Northpass, we believe this shift towards Gig is not a trend but a transformation. In just five years, between 2018-2023, the amount of gross customer spend across the industry is projected to more than double. The Gig-Economy is just getting started, and we expect the ecosystem supporting it to mirror it's meteoric growth.
Here, we'll discuss why this new Gig-Economy Ecosystem is unique. Then we'll identify some of the companies that have found success in this space.
The Next Generation
As the Gig-Economy continues to grow, a new generation of tools and technologies is taking root in its shadow. From usage-based insurance products to increasingly flexible payments solutions, a growing number of products and services are being custom-built for Gig companies and their workforces.
These companies servicing the Gig-Economy succeed for one simple reason; they're built for it.
Last generation's workforce technologies were built for last generation's economy. They're solutions designed to solve the problems faced by teams of desk workers and office managers.
Today's workforce is fundamentally different in nature, and therefore has fundamentally different needs. There are a few key distinctions worth noting about the Gig workforce:
Distributed - Gig workers are often spread out across different cities, regions, and countries, unbound by desks or offices. They're free to work anywhere with internet access. They speak different languages, keep different hours, and have drastically different backgrounds. Serving and managing such a complex and distributed workforce is not easy, and the systems built for centralized office workers just aren't up to the task.
Independent - Though commonly referred to as Gig "workers," these people are generally not employed by the platforms they work on. Such "platform providers" are simply end-users that leverage Gig platforms to find work. They're self-scheduled, self-managed, and technically self-employed. And while Gig companies don't have to shoulder the responsibilities associated with full-time employees, they are responsible for maintaining quality and loyalty across a workforce that is entirely independent. Yikes.
Mobile - Gig workers aren't sitting at neatly arranged desks inside cozy corporate offices. They're on the frontlines. They're serving customers. Oftentimes, they're using no more than their phones to accept and complete jobs. They don't have the time or technology to sit through a mandatory 4-hour training course. Gig workers promise to service customers anytime and anywhere; they need resources that can do the same for them.
Today's workforce is different in nature from previous generations. The nature of work has changed, as have the companies these people are working for. The companies that are shaping the growing Gig-Economy also have certain noteworthy traits that make them standout. Below, we've outlined the common traits that we've observed across almost all of the Gig companies we work with:
Tech-Enabled - While most companies today rely on a matrix of software and technology to operate, Gig companies take this to an extreme. Their businesses are fundamentally built around technology. Every aspect of how they interact with customers and service providers is enabled (and limited) by technology. That means the tools and services they use must connect seamlessly with their core technology stacks.
Virtually-Connected - Gig companies are managing mobile, distributed, and independent workforces, which means they have very little connection to the people working for them. Gig companies have no central offices. No yearly training seminars. No annual performance reviews. They need virtual solutions for monitoring, engaging, and improving their workforces.
Provider-Dependent - A Gig company is unique in that its entire value proposition is built around its ability to productize a network of independent workers. The company's only interaction with its customers is through a network of service providers who generally have no greater affiliation with the company than do paying customers. To provider and customer alike, the Gig company is likely no more than an app. Yet the company's success depends on how well it can build, deploy, and retain a high-performing workforce.
The Gig-Economy Ecosystem
The workers and companies comprising the Gig-Economy have unique, unmet needs. Like any fast-growing and underserved market, the Gig-Economy has inspired a host of new products and services that are designed specifically to fill this gap. Some were built for Gig companies, others for their workforces, but all were built with the unique needs of Gig in mind.
This is the Gig-Economy Ecosystem.
As part of our ongoing efforts to learn all we can about the Gig-Economy, we're indexing these companies in this blog post. We intend for this list to be an evergreen resource, so we'll continue to update in real-time as we learn more about this growing ecosystem.
Know about a company that you think should be on the list? Contact us today - we'd love to hear about it.
HIRING
Fountain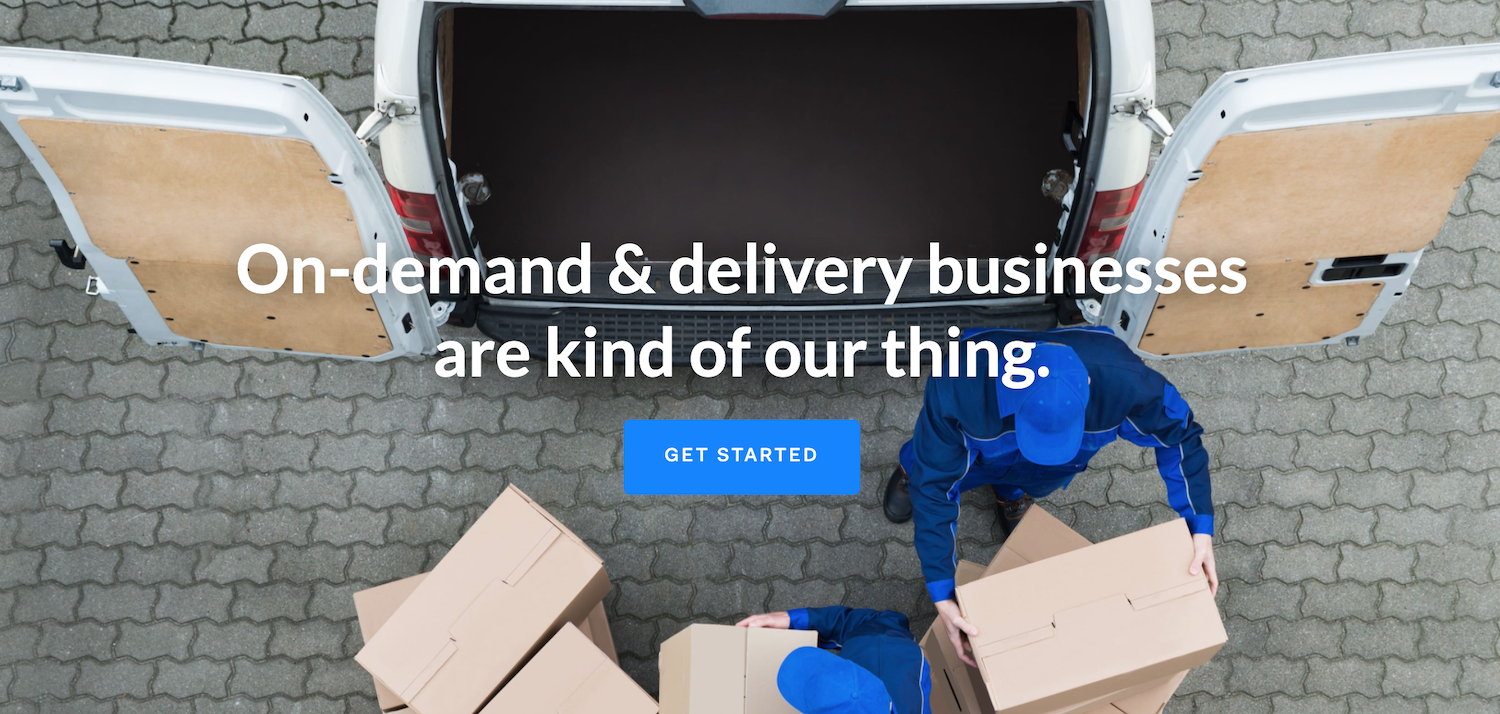 get.fountain.com/industries/ondemand
"Fountain is the hiring automation software for the New Service economy, built for speed and scale."
Fountain is the hiring automation software that powers the Gig-Economy, or what they call the "new service economy." The platform was designed specifically to help address the challenges around high-volume, high-velocity, and high-turnover recruiting common in the Gig-Economy. Companies like Uber Eats, Shipt, and Lime use Fountain to source, screen, hire and onboard thousands of applicants each month.
AppJobs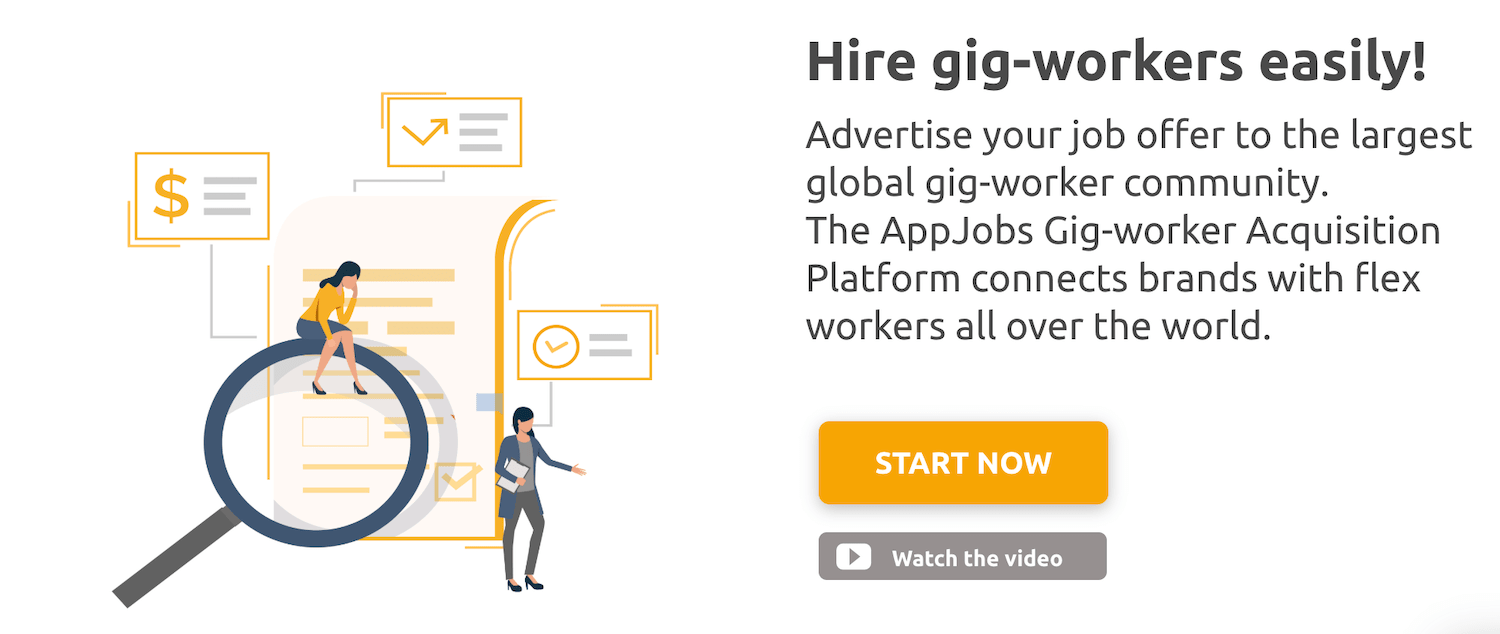 "AppJobs.com is a start-up for the gig economy...that connects job seekers with apps and services like Uber, Airbnb, DoorDash, Upwork, Lime and many more."
The AppJobs platform connects Gig workers with "all work and services in the Gig-Economy." With over half a million members spanning 40+ countries in 200+ cities, AppJobs has the largest and fastest-growing community of gig-workers in the world. These workers use AppJobs to identify, apply for, and accept flexible jobs on Gig platforms.
Checkr

checkr.com/solutions/industries/gig-economy
"Checkr's mission is to build a fairer future by improving understanding of the past."
The Checkr platform is built for companies, like those in the Gig-Economy, that hire high-volumes of workers at high-velocities. Checkr's advanced background check technology allows companies of all sizes to better understand the workforce so they can make better and fairer hiring decisions.
With hiring solutions that leverage artificial intelligence and machine learning, Checkr background checks are faster, easier, and more accurate. Their simple API gives Gig platforms the flexibility to create custom solutions that mesh with their existing technologies and workflows.
INSURANCE
Hustle Cover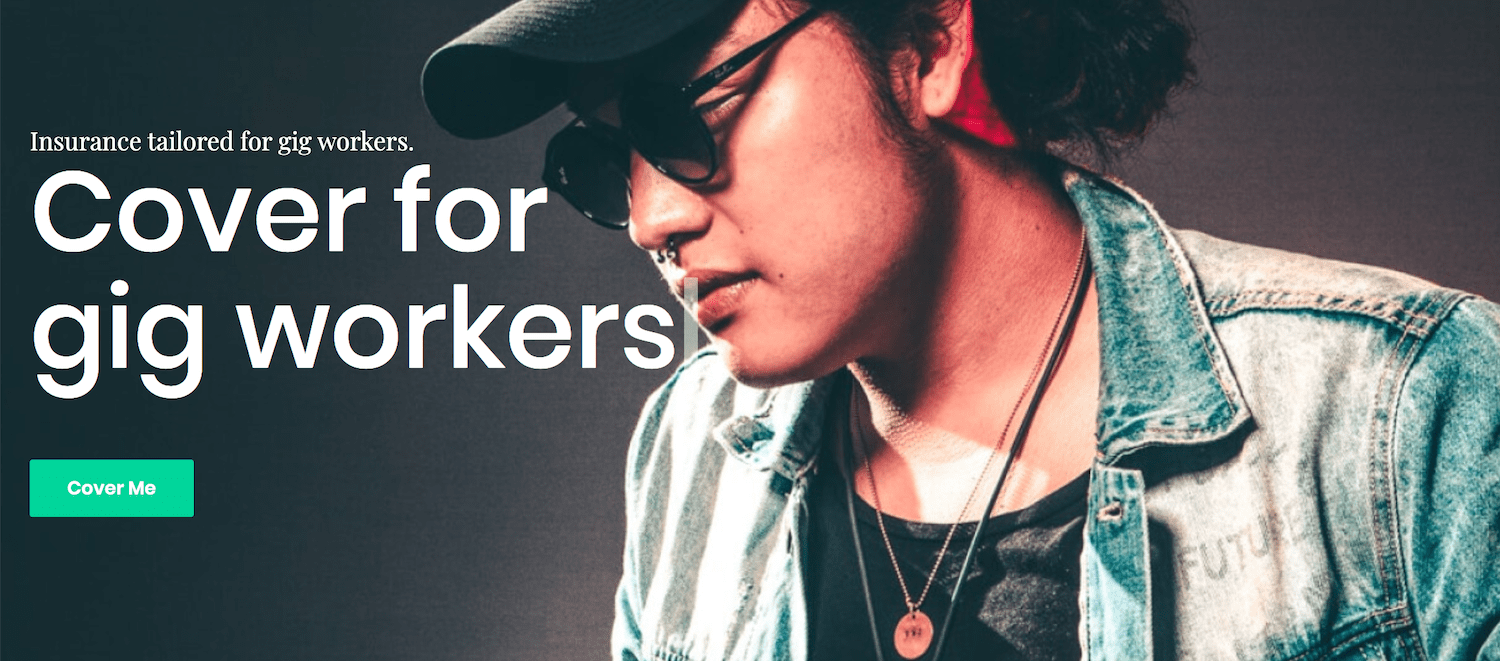 "We design insurance to power the future of work...We want all hustlers, entrepreneurs, and gig workers to have the same peace of mind."
Hustle Cover is a team of gig workers and entrepreneurs that came together to create insurance for the modern "hustler." They offer accident and illness coverage for independent service providers. Their website offers two product tiers: "Gigster" and "Hustle Pro."
Bunker

enterprise.buildbunker.com/broker
"Bunker is the leading insurtech providing instant business insurance solutions and compliance monitoring for independent workers, small businesses and enterprises.
Build your business. We'll defend it."
Bunker provides on-demand business insurance for freelancers and independent contractors (as well as small business owners and franchises). They also offer a SAAS solution to help companies screen for, verify, and monitor insurance compliance across contingent workforces.
Stride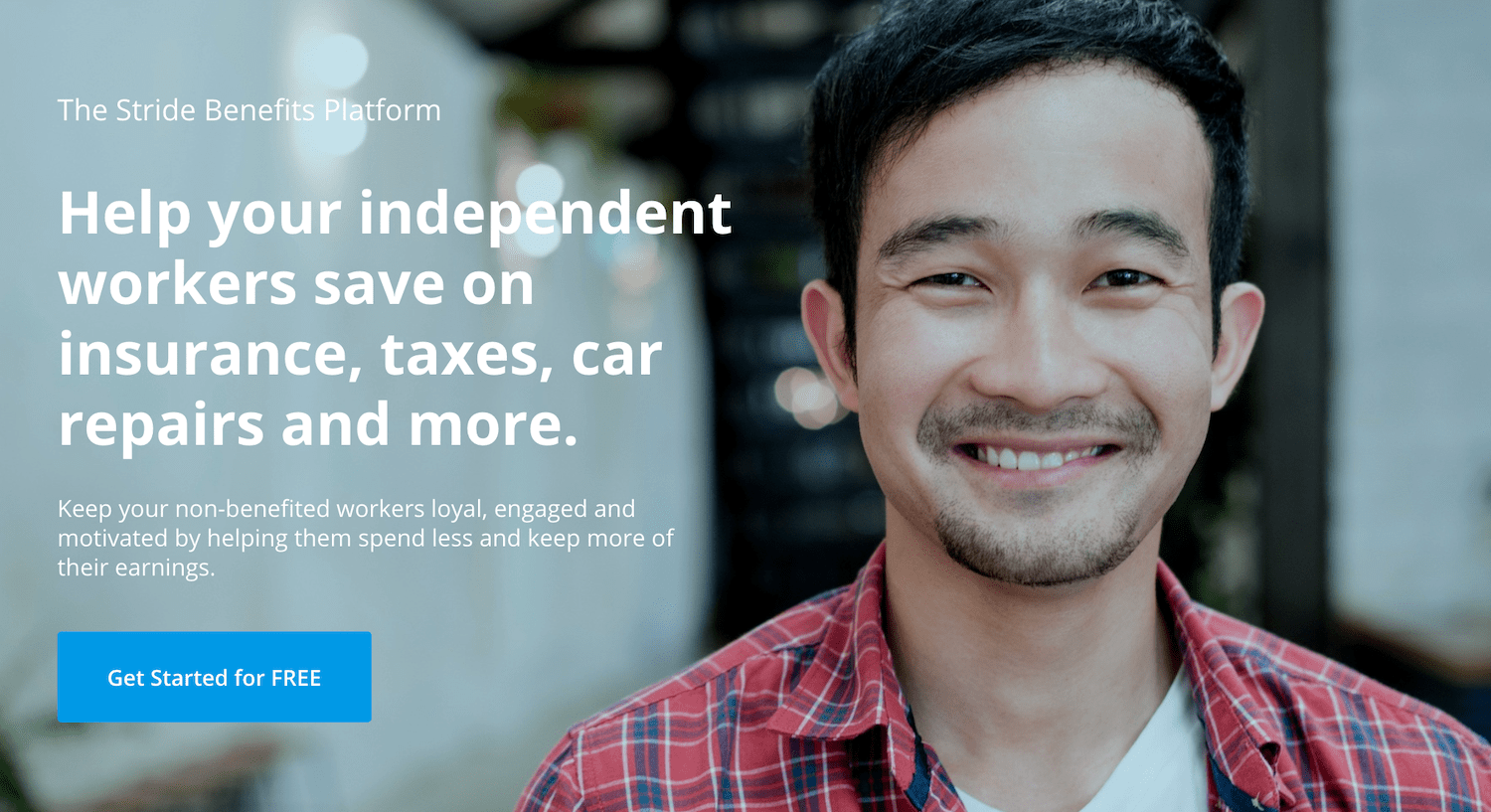 "Stride helps the 100+ million people who work for themselves save time and money."
Stride is building the "world's first all-in-one productivity platform" that's built to help freelancers, Gig workers, or anybody that works for themselves manage their business and make smart decisions every day. Stride products integrate into Gig platforms such as Uber, Etsy, TaskRabbit, Postmates, Care.com, and others.
Zego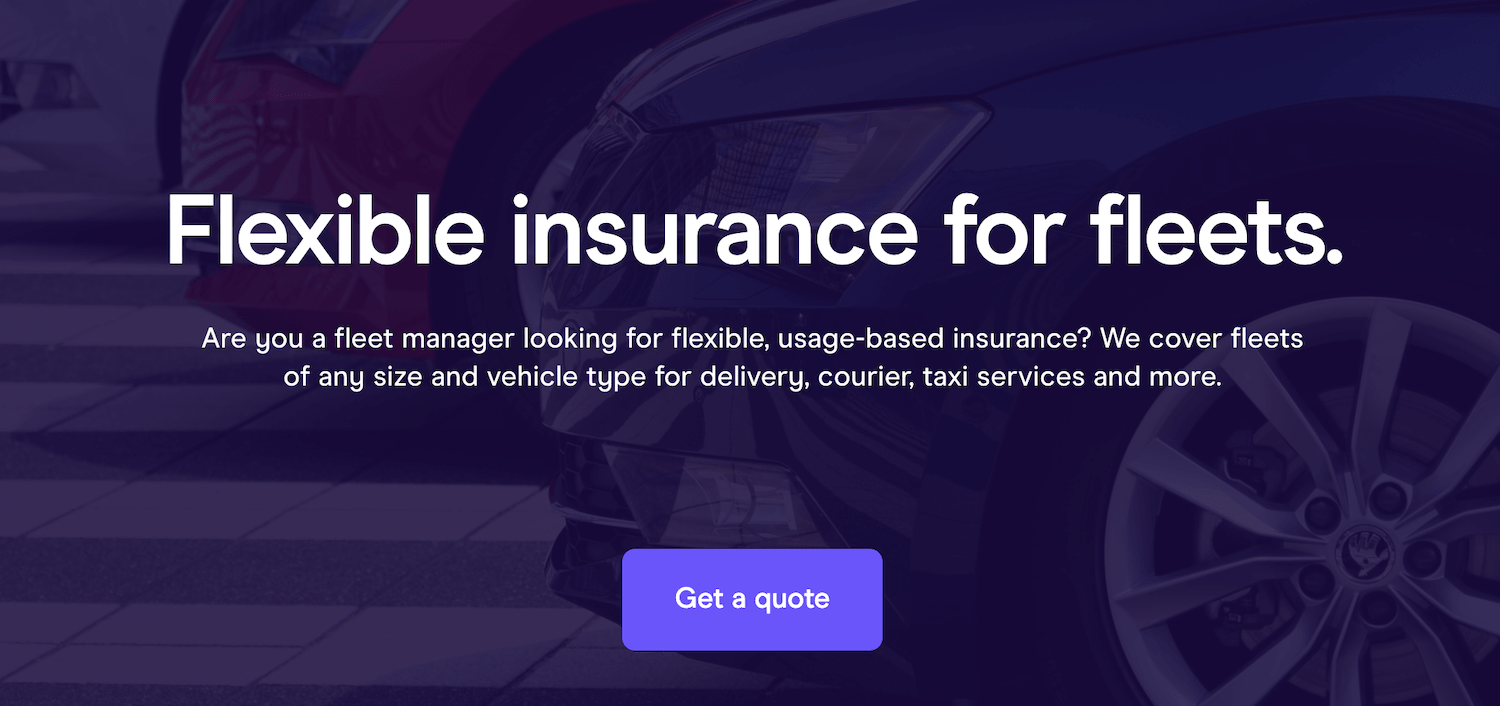 "We're Zego. We provide 21st century insurance solutions for new enterprise.
Insurance hasn't changed in more than a century. But the ways that we live, work and travel have. We share our vehicles. We mix and match flexible jobs. We demand solutions at the tap of a button. Traditional, annual insurance policies can't keep up with our ambitions. One size no longer fits all. "
Zego provides custom products for both independent workers and the companies that employ them. They offer usage-based insurance for fleet managers, scooter insurance, personal and private-hire insurance bundles for car owners, and much more. Everything, from their product line to their application, is built with Gig workers and platforms in mind.
PAYMENTS & FINANCIAL SERVICES
StreadyPay

steadypay.co/who-we-are/
"SteadyPay's vision is to become the lifetime financial partner of gig-economy workers globally."
SteadyPay helps Gig workers maintain regular income, despite the irregular hours that usually come with Gig work. SteadyPay calculates a user's average income and monitors their pay. When a user's income drops below average, SteadyPay delivers a "top-up" payment, bringing the user's income back to average.
By protecting users from income volatility, SteadyPay helps Gig workers budget with confidence and reduces the need for traditional, high-cost credit solutions that trigger debt spirals.
Extend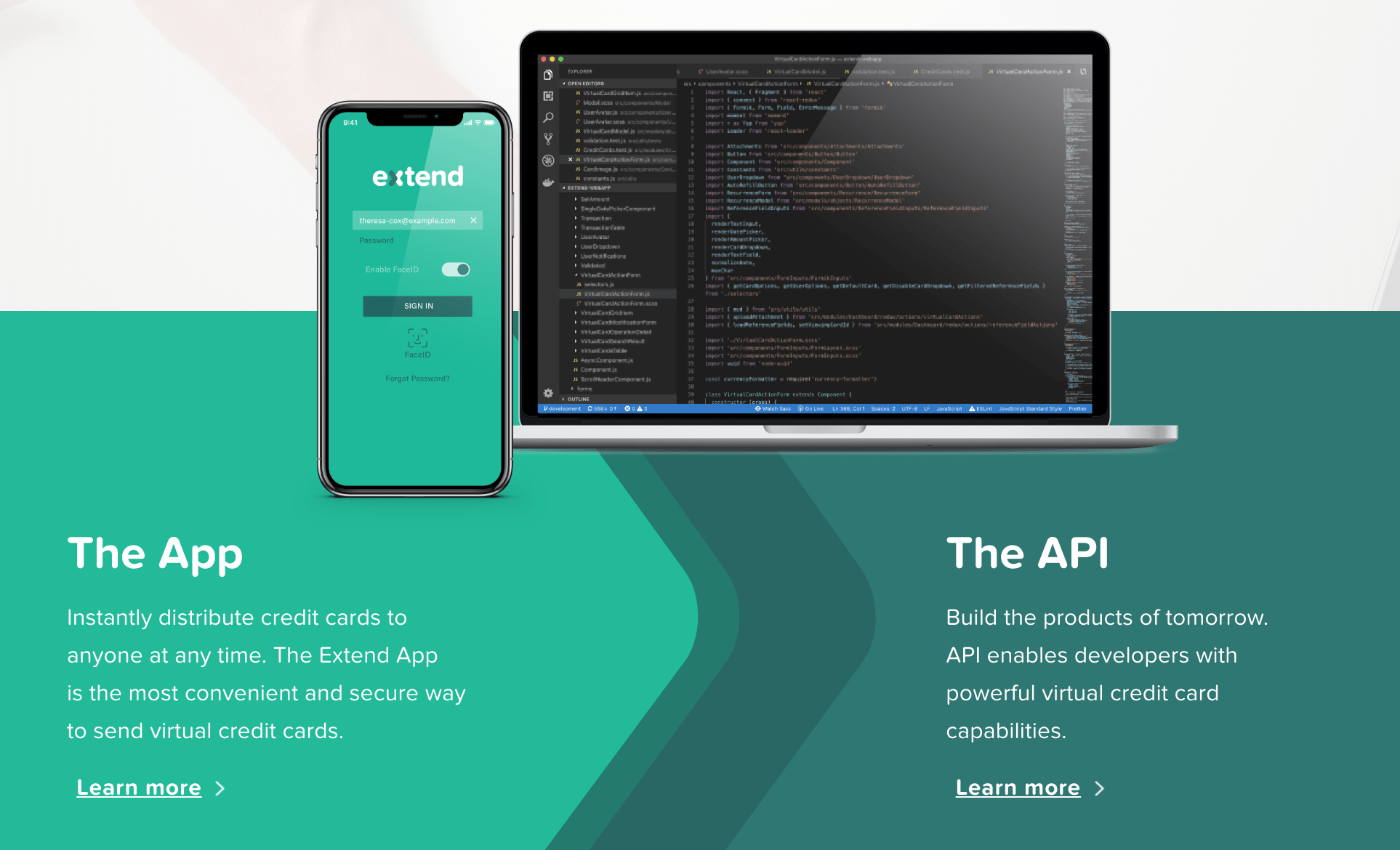 paywithextend.com
"Extend is an innovative digital credit card distribution platform for banks, fintechs, businesses, and their customers, that redefines how credit cards are issued."
While Extend does not market itself as being explicitly built for the Gig-Economy, it does provide many of the same functional and technical benefits that are common across the other players in this ecosystem.
Extend offers a virtual credit card distribution app for businesses that provides the necessary level of security and convenience required to equip Gig workers with a means of payment. Extend also offers a suite of APIs that companies can leverage to enhance their own products, a technical value proposition that resonates deeply with Gig platforms.
BON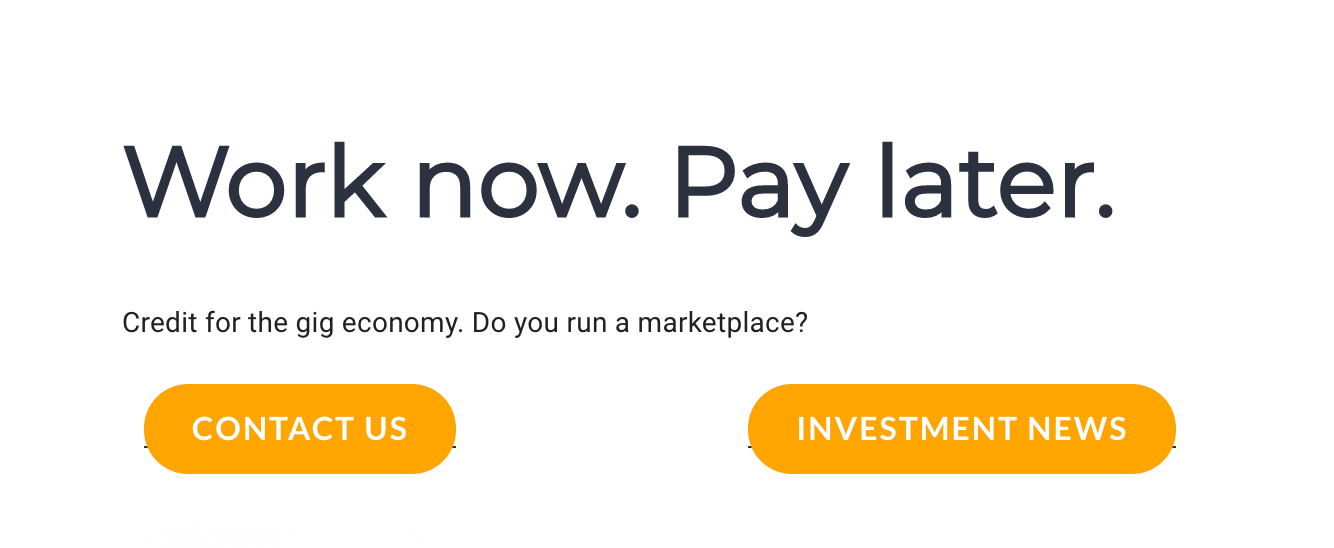 bon.pe
"Bon was created to bring financial services to workers of the gig economy."
Bon is a FinTech platform that facilitates digital credit for Gig workers, freelancers, and other self-employed people in India. The Gig-Economy is booming in India, which has led to a massive expansion of the Gig workforce. Tuned to the growing needs of these workers, Bon launched with the goal of facilitating short-term credit to meet their working capital needs for recurring expenses.
Bon partners with gig marketplaces and employers to reach flexible workers and sign them up to its platform. The company uses smart algorithms to process multiple data points on each user and create its proprietary risk assessment, which is used to facilitate access to credit.
COMMUNICATIONS
Beekeeper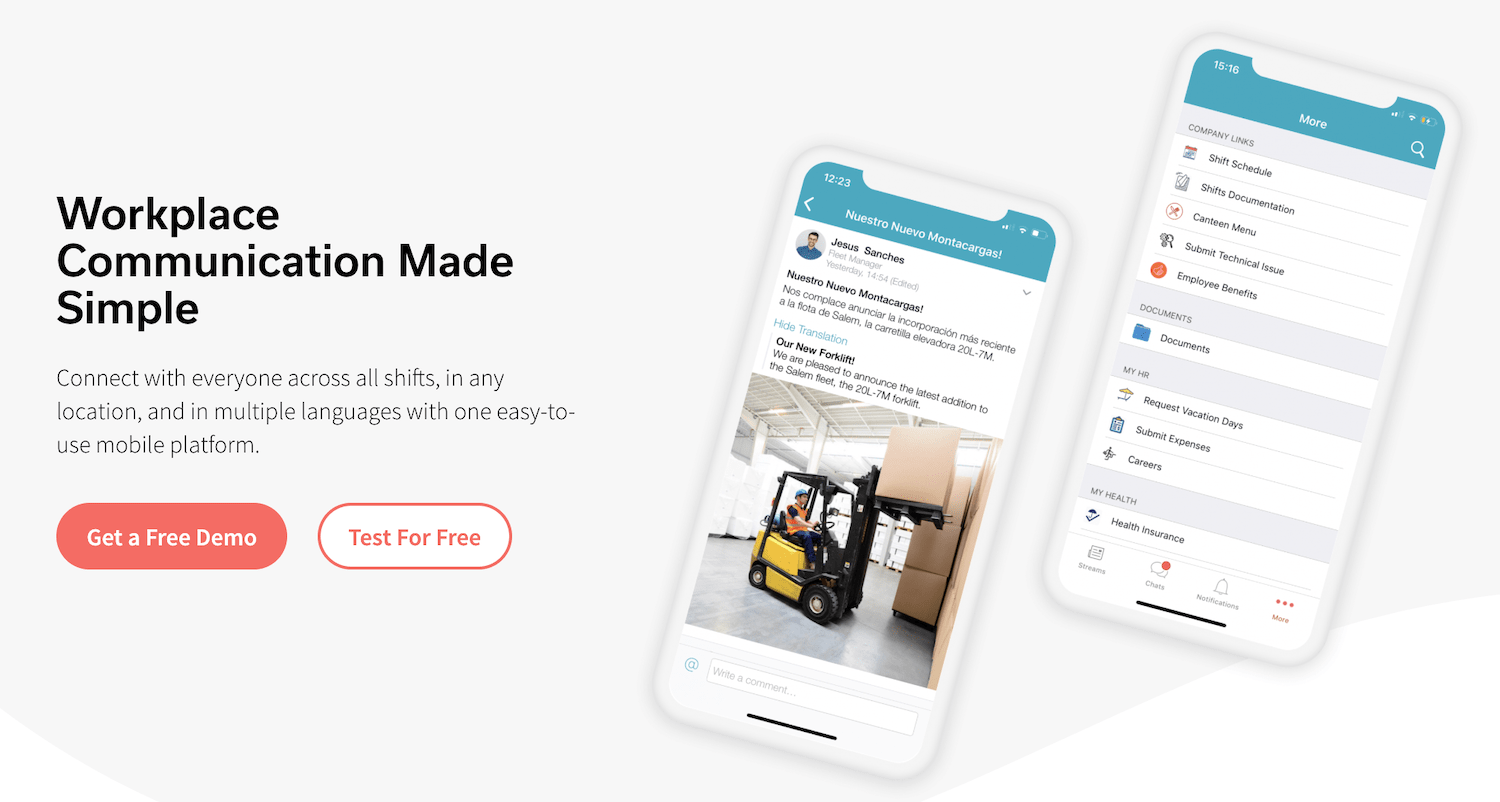 https://www.beekeeper.io/en
"Beekeeper is on a mission to transform the daily work lives of over 2 billion frontline employees."
Beekeeper is a mobile-first communication platform that connects front-line teams across multiple shifts, locations, and languages. Their platform helps geographically distributed workforces and non-desk employees connect and communicate in a meaningful way. Beekeeper is easy to implement and use, while its clean and simple interface delivers high adoption rates among workers. It also integrates with existing operational systems.
LEARNING
Northpass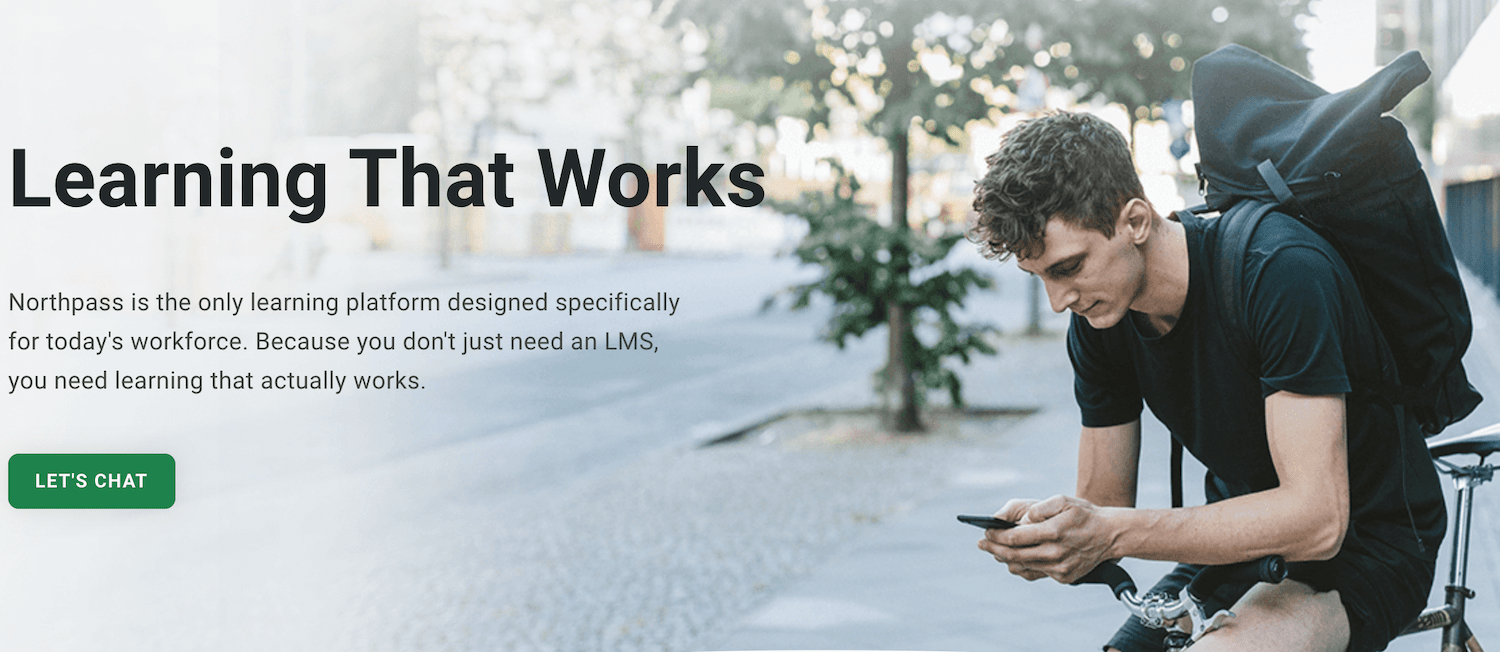 northpass.com
"Northpass delivers learning that works for today's workforce."
At Northpass, we offer the only learning platform designed specifically for the Gig-Economy. We help companies like Uber, Lyft, and Airbnb accelerate growth, improve service quality, and increase brand loyalty through learning that works for the modern workforce. Unlike the conventional LMS, ours is the world's only learning solution in which the learning experience is invisible and the results are obvious.
Looking to hire, deploy, and retain a high-quality Gig workforce? Northpass is the only learning solution built for you. If you're in the market, or if you'd just like to hear more about our perspective on the Gig-Economy, let's chat.