Once the backbone of many organizations, Baby Boomers are nearing retirement age. According to the Pew Research Center, about 10,000 Boomers will hit age 65 every day for the next 15 years. When they do retire, they'll be taking with them a wealth of knowledge and know-how, often gained from decades of working for the same company.
Employers, meanwhile, recognize the potential impact this "brain drain" could have on their operations. Many are taking steps to hang on to the knowledge stored in the minds of those retiring Boomers to prevent institutional memory loss.
In an article in Crain's Detroit Business, Dr. Andrew M. Pena, Assistant Vice President of Human Resources at New Mexico State University, sums up what's at stake if companies don't take measures to capture what exiting senior executives know.
"If you don't do something proactively today," he argues, "you're going to be stuck with employees who know basic tasks but don't have that institutional knowledge."
The first thing many organizations try is to keep Boomers from leaving to begin with, offering the option of flexible hours, part-time work or the ability to work from home. Some retirees are retained as consultants to help with the transition to their replacements.
This year, LIMRA Secure Retirement Institute, an insurance and financial services trade association, surveyed more than 800 U.S. companies with 10 or more employees, and 92 percent reported they had established programs to retain older workers. Eight in 10 companies feared the loss of experience, institutional knowledge and leadership as those older workers ride off into the sunset.
On the other hand, in 2014, the Society of Human Resource Management (SHRM) polled nearly 2,000 professionals for its Preparing for an Aging Workforce white paper. Rather surprisingly, 34 percent said their organizations had failed to address the potential skills and knowledge gap that could result when older workers left.
Apart from hanging on to Boomers, some of the most interesting ways employers are plugging the retiree brain drain is with new tech strategies, many of which can effectively support an online employee training program.
1. Prevent Institutional Memory Loss by Putting Mentoring Online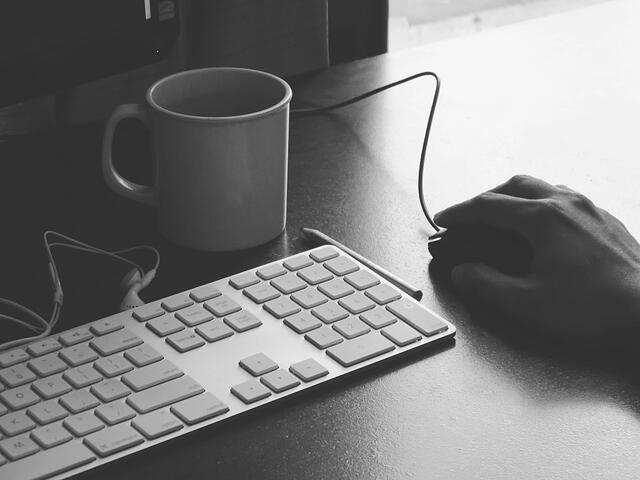 A company-wide mentoring program is a good way to bring together senior and junior executives. Mentoring programs can not only bridge the knowledge gap between younger employees and their more seasoned counterparts, but also increase engagement in all employees. This is a huge value add as findings from a 2014 Gallup Poll revealed that three-quarters of U.S. workers feel disengaged from their jobs. Such disenchantment is not without a bottom-line impact: Gallup estimates U.S. companies lose between $450 billion and $550 billion each year due to unmotivated workers' lack of productivity.
To foster an engaged workforce, many companies have instituted programs, such as company-wide mentoring, to improve institutional knowledge transfer and communication between workers and create a better atmosphere in the workplace. Mentoring needn't be exclusively done in person, however. Today, many software companies enable online mentoring.
Online mentoring provides the opportunity for employees to master new tasks, take on new roles within the company, and develop their overall professional expertise. Upping the knowledge base of workers not only helps you retain institutional expertise, but increases engagement and the bottom line, too.
Before establishing a mentoring program, first determine what core knowledge and expertise the company needs to impart to its younger workers and how the program will be structured (one-to-one or group). Build the online and in-person mentoring program around the skill sets you want to prioritize, then promote participation and measure results.
Instead of using a software application, some companies create portals through which younger executives can tap into the institutional knowledge base of senior staff members. In the Crain's Detroit Business article referenced earlier, Chris Oster, GM's global director for talent development, detailed how the company plans to launch an internal mentor portal this summer, particularly serving 4,000 finance department staff.
By creating a profile, mentees can pinpoint the skills and knowledge they seek to learn and find the mentor most likely to deliver that instruction.
2. Prevent Institutional Memory Loss by Building a Knowledge Library
Two of the most common ways of avoiding institutional memory loss are with internal wikis and content management libraries.
Internal wikis empower employees to share knowledge and build a library of information. Since everyone in the company has access, knowledge is curated online and doesn't leave the building when the senior executive does. Intel's Intelpedia is one example of a corporate wiki capturing the institutional knowledge of senior workers in the form of a digital asset.
An enterprise content management (ECM) system stores all content related to corporate processes. As Ari Bixhorn, Senior Vice President of Marketing at Panopto, writes in a recent blog on CMS Wire, most current ECM systems enable the storage of a wide range of content, from documents to social content, such as blogs, wikis and discussion feeds. So there's no more wading through piles of paper to find the appropriate or sought-after knowledge.
That said, not all blogs and wikis are created equal. Some are much more successful at capturing employees' attention and keeping them engaged. Much of what makes a knowledge library effective is in how the learning content within them is structured.
According to a recent survey of nearly 400 full-time employees by Software Advice, a software consulting and research firm, more than half favor an online LMS that breaks instruction into compact, multiple lessons. Our brains are naturally wired to absorb and retain learning content when doled out in shorter bits. Furthermore, these micro-lessons easily slip into an employee's everyday workflow.
When mapping out a micro-learning program, employers must ensure the smaller pieces of instruction relates to a larger educational goal. That way, learners connect the shorter bits of online training to the attainment of institutional knowledge and the skills needed to progress on the job.
3. Prevent Institutional Memory Loss by Creating Video Content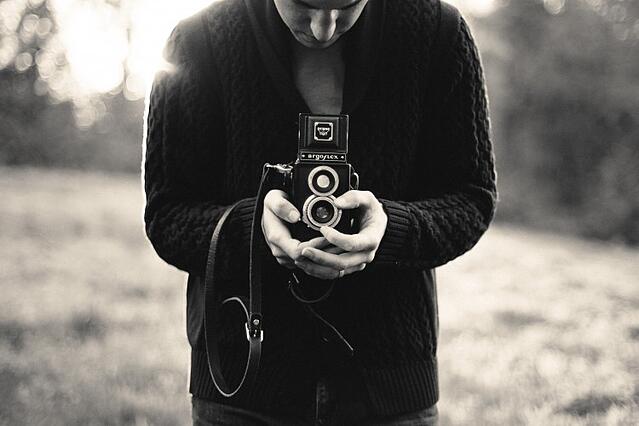 Another tech option for combating institutional memory loss is to leverage videos to document and communicate knowledge and expertise. For some companies, the thought of video production may seem like a big project that would require extensive resources. Fortunately, the Internet gains new innovative and easy-to-use video creation tools every day. Here's a look at some of the recent developments.
Mobile editing suites
A mobile editing suite is ideal for producing the short, slick videos that can be used in online materials. These allow you to shoot, edit and post video from your mobile device, while adding still photos and audio tracks. Some of the products on the market include WeVideo, which offers a limited free service, to Videolicious, a paid service.
WeVideo uses a storyboard format where you drag and drop clips and stills into an editor to build your final video. Videolicious allows you to choose shots from a library and stitch a video together while you're recording a voiceover track.
Screencasting
If you need to show employees how to use a piece of software or demonstrate an online workflow, you can create a screencast that pairs narration with a recording of what's happening on your computer. Mac users can create screencasts with Quicktime, a basic program that is pre-installed. If you use Windows or want more features, check out some free web-based screencasting services, like Screencast-O-Matic.
Or you can shell out for a high-quality, feature-rich program like Camtasia, Screenflow, Microsoft Expression Encoder and Tapes. These allow you to insert visual effects, use a green screen to insert yourself into the screencast or animate content. These can be great if you plan to record yourself conducting your traditional live training and using that as the source material for elearning.
Presentations
Some lessons do not require a full video. You may simply need to use a slide presentation, as you would in a live workshop. Luckily, if you're using a slide app like PowerPoint, you already have the ability to record narration for your slideshow and to export the slideshow as a video.
If the presenter needs to demonstrate a topic through illustrations, there is a tool for that as well. Doodlecast Pro uses your iPad as a whiteboard, recording your voice as you draw a picture on the tablet. Several apps on the market allow you to do the same thing. Board Cam Pro, Screen Chomp and Educreations also allow you to make dynamic presentations from your tablet.
These videos can function as short, easy ways to instruct younger workers – and there is a variety of formats in which a video can be made. Some of the possible formats for transferring knowledge through video include:
How it's done
What I've learned
Meet the expert
Tips and tricks on particular subjects
Professional services consultancy Aragon Research has a useful worksheet on planning "knowledge capture" video production.
4. Prevent Institutional Memory Loss by Implementing an Employee Training Program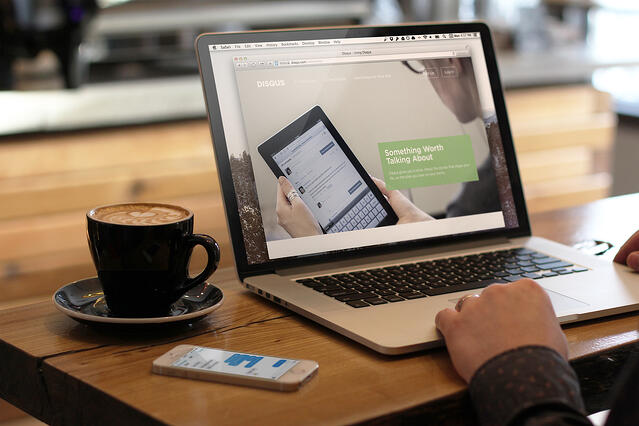 The great part about all these tech tools -- online mentoring, internal wikis, ECMs and video knowledge capture -- is that they help build content for an excellent employee training program.
Online courses can be a point of connection and discussion in mentoring relationships. Younger employees working through a course can use their mentors to further enhance the experience. Mentors hearing about concerns from their juniors can offer additional knowledge or recommend particular courses.
By including the perspective of retiring baby boomers, existing training programs can begin to weave in "organic" material along with what trainers and instructional designers developed for the course.
Newer online employee training programs can use these tools to get a running start on building digital assets to roll up into their courses.
Lastly, these tech tools have the advantage of reaching remote employees and enable learning 24/7 — major pluses when conveying expertise throughout a corporation that has far-flung locations.
As you build out your employee training program, remember that the goal is not simply to store institutional knowledge, but also to ensure that knowledge is successfully transferred to and retained by existing and future employees. The best way to do this is to employ employee training methods that make your content accessible, comprehensible and captivating. Here are a few ways you can create engaging content to fight institutional memory loss.
Make the training fun
Make the training flexible
Make the training challenging
If you're not ready to move your employee training program fully online, blended learning could be a good alternative. Blended learning in business is learner-centric and informal, with a focus on training skills. The learning is conducted using traditional face-to-face methods, as well as online training courses to provide learners with a deep understanding of the material.
With blended learning, you get the convenience and flexibility of online learning, with the personalization and real-world application of in-person training. Your senior executives can be empowered by the opportunity to create a curriculum using various tools and mediums, such as slide decks, digital guides, videos, interactive modules, as well as in-person workshops.
This creates a more diversified and comprehensible learning experience that helps learners efficiently absorb the content, build knowledge and retain the material in the long-run.
Summary
As more Boomers retire in the coming years, it's hard not to be concerned about the loss of valuable employees and the institutional knowledge that goes out the door with them.
From industry expertise to procedural best practices, there is so much that may be missed if companies don't proactively work to preserve them. Starting early and prioritizing programs such as mentorship, knowledge libraries and online training is essential in building an ecosystem wherein institutional knowledge is retained, transferred and continually built upon. It is every company's best bet for avoiding the chasm of institutional memory loss, and continue on the path of growth and scale.
If you're looking for an LMS, look no further than Northpass. Get started today by booking a demo!